Abilify Gambling Lawsuits May Be Headed for Federal Consolidation, Bernstein Liebhard LLP Reports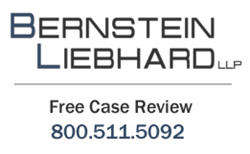 June 29, 2016 - More than two dozen Abilify lawsuits (
http://www.rxinjuryhelp.com/abilify/lawsuit/
) involving the medication's alleged association with gambling addiction and other compulsive behaviors could soon be consolidated in a multidistrict litigation. According to a Motion for Transfer filed on June 24th with the U.S. Judicial Panel on Multidistrict Litigation (JPML), plaintiffs and Abilify's manufacturers, Bristol-Myers Squibb and Otsuka Pharmaceutical, agree that centralization before one federal judge would benefit all parties. There is also consensus that the U.S. District Court, Northern District of Florida, would be an appropriate venue for the proposed Abilify multidistrict litigation. (In Re: Abilify Compulsive Behavior Products Liability Litigation – MDL No. 2734)
The Motion notes that there are currently 26 Abilify lawsuits pending in federal courts around the U.S. In addition, 13 cases pending in New Jersey state court have already been centralized in a single proceeding for pretrial coordination. The Motion asks that the JPML expedite the matter and schedule Oral Arguments for its next Hearing Session, which is to be convened on July 28th in Seattle, Washington.
"Our Firm has heard from a number of Abilify patients who are alleged to have developed impulse control problems similar to those described in these lawsuits. This litigation has the potential to be large, and would likely benefit from centralization," says Sandy A. Liebhard, a partner at Bernstein Liebhard LLP. The Firm is now offering free, no-obligation case reviews to Abilify patients whose gambling addiction or other compulsive behaviors were allegedly caused by this medication.
Abilify and Impulse Control Issues
Abilify (aripiprazole) is an atypical antipsychotic indicated to treat schizophrenia, bi-polar disorder and other psychiatric disorders in adults and children. Among other things, Abilify partially blocks the brain's dopamine receptors. Dopamine is a neurotransmitter that helps control the brain's reward and pleasure centers.
In May 2016, the
U.S. Food & Drug Administration (FDA)
announced that the labels for all aripiprazole products, including Abilify, Abilify Maintena, Aristada, and generics, would be updated with new warnings regarding compulsive behaviors, including those involving gambling, sexual behavior, shopping and eating. According to the agency, a review of its adverse event database and the available scientific literature revealed 184 case reports that suggest a possible association between the use of aripiprazole and impulse-control problems. All of the cases occurred from November 2002 through mid-January 2016, with the reports noting that uncontrollable urges ceased when the medicine was discontinued or the dose was reduced.
The FDA acknowledged that compulsive gambling had already been listed as a possible side effect on the labels for Abilify and other aripiprazole medications. However, the agency determined that this description did not entirely reflect the nature of the impulse-control risk identified by its review.
All of the Abilify lawsuits currently pending in U.S. courts claim that the drug's manufacturers failed to adequately warn patients and doctors about its potential to cause compulsive behavior. A multidistrict litigation would allow all pending federal cases, as well as those filed in the future, to undergo coordinated pretrial proceedings, including discovery and motions practice. This process promotes judicial efficiency, and preserves the resources of the court, parties and witnesses.
Abilify users who developed a compulsive gambling habit or other impulse control issues allegedly related to the use of this medication may be entitled to compensation.
To learn more
about filing an Abilify lawsuit, please visit Bernstein Liebhard LLP's website, or call the Firm directly at 800-511-5092.
About Bernstein Liebhard LLP
Bernstein Liebhard LLP is a New York-based law firm exclusively representing injured persons in complex individual and class action lawsuits nationwide since 1993. As a national law firm, Bernstein Liebhard LLP possesses all of the legal and financial resources required to successfully challenge billion dollar pharmaceutical and medical device companies. As a result, our attorneys and legal staff have been able to recover more than $3.5 billion on behalf of our clients. Bernstein Liebhard LLP is honored to once again be named to The National Law Journal's "Plaintiffs' Hot List," recognizing the top plaintiffs firms in the country. This year's nomination marks the thirteenth year the firm has been named to this prestigious annual list.
Bernstein Liebhard LLP
10 East 40th Street
New York, New York 10016
800-511-5092
ATTORNEY ADVERTISING. © 2016 Bernstein Liebhard LLP. The law firm responsible for this advertisement is Bernstein Liebhard LLP, 10 East 40th Street, New York, New York 10016, 800-511-5092. Prior results do not guarantee or predict a similar outcome with respect to any future matter.
Contact Information:
Sandy A. Liebhard, Esq.
Bernstein Liebhard LLP
info (at)consumerinjurylawyers(dot)com
http://www.rxinjuryhelp.com/
https://plus.google.com/115936073311125306742?rel=author