Retreat At Palm Beach Opens Doors To Accept Patients: Changing The Way Addiction Is Treated In Florida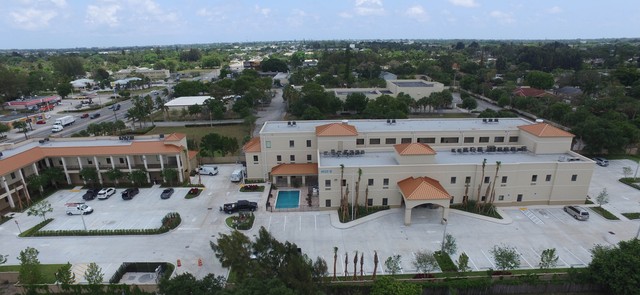 JUNE 30TH 2016, PALM SPRINGS, FL: Retreat Premier Addiction Treatment Centers is proud to announce the opening of their new, state of the art inpatient drug and alcohol treatment center in Palm Springs, Florida. Retreat at Palm Beach will offer modern accommodations and amenities to those suffering from the disease of addiction. The 109-bed facility will be opening its doors to patients on June 7th, 2016.
The Founder and CEO of Retreat Premier Addiction Treatment Centers, Peter Schorr, feels that Retreat at Palm Beach will serve as a catalyst for change in the way drug and alcohol treatment is delivered in the state of Florida. "We will be in network with most insurances and will provide both medical detox and inclusive, full residential rehabilitation services on site," he stated. Retreat Premier Addiction Treatment Centers also has a 160-bed facility in Lancaster County, Pennsylvania. "We opened Retreat at Lancaster County in 2011 as a facility with high end accommodations, staff to patient ratios that are well beyond industry norms, staff that are incredibly dedicated to their work, and a focus on providing patients with more therapeutic support and services than they could get anywhere else. We are opening Retreat at Palm Beach with the same commitment to excellence" said Mr. Schorr.
Retreat at Palm Beach will have a variety of unique on-site treatment opportunities and services available to patients. Chief Operating Officer Ken Kosza emphasized the individualized treatment that each patient will receive. "In addition to group and individual therapy we will have music therapy, art therapy, therapeutic massage, recreational programming, a full gymnasium, a fully equipped fitness room, and an outdoor swimming pool. By offering diverse programming we feel that we optimize our ability to connect each patient to their path of recovery. That is our ultimate goal".
Retreat at Palm Beach had a ribbon cutting and grand opening ceremony On June 2nd, 2016. The event was attended by community members as well as industry professionals. "We had a wonderful grand opening ceremony and were able to provide community members and referral sources tours of the facility. We love to have people come out and see the facility with their own eyes as we believe that a firsthand experience speaks for itself," stated Tom Garofola, Chief Marketing Officer.
RETREAT MISSION STATEMENT:
To provide a compassionate and spiritual environment where those suffering from the disease of addiction can begin the journey to recovery by providing enlightenment and education to the individual and their families.
ABOUT US:
Retreat is a rehabilitation center and accepts most insurance plans. We treat patients throughout the United States and are headquartered in a private and secure facility in Palm Springs, FL. We offer high-end accommodations and modern amenities as well as a recreational facility. For more information you can reach us at: 855.859.8810 or visit us online:
www.RetreatPB.com
Email Retreat at Palm Beach