Lennox Hill Ltd launches an upgrade to the Corrective Action features in isoTracker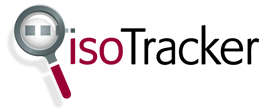 July 6, 2016 - Lennox Hill Ltd upgrades its isoTracker Complaints module to version 3.2 as the result of the new Corrective Action features that integrate with the module.
The upgrade to the Corrective Action features in the Customer Complaints module is intended to make it easier to record, implement, check for effectiveness and close Corrective Actions while still keeping isoTracker's unique time bound task collaboration and notification feature. This upgrade introduces the following important features:
Ability to record the Action Required, the Action Taken and the Effectiveness of a Corrective Action
Ability to set a Target Date for the Corrective Action and record the Date of its Completion. Then produce a comparative report on whether it exceeded or not its Target Date
Ability to reuse prior non-conformances recorded either in the Complaints module or in other modules. Then report on the use and status of those prior non-conformances
Ability to use the improved time bound collaboration feature between users to more speedily resolve identified issues
Ability to send emails to the complainant at any time and have them recorded in the Complaint
And much more…
As an online application the Complaints module provides the ability for clients of isoTracker to log complaints safely from any location and to assign tasks simultaneously to their staff located around the globe. The reminder and escalation features ensures that assigned tasks are followed-up to completion.
"This is an important upgrade to the isoTracker Customer Complaint module and improves our customer's ability to record, track and close Corrective Actions. This is part of our plan to add features across the board to all our modules so as to broaden the appeal of our offering" said Christopher Stainow, Chief Executive of Lennox Hill Ltd.
Lennox Hill has also announced that it will integrate the new Corrective Action features into its Audits module for launch during Q3 2016. Following, the upgrade to the Audits module, Lennox Hill informs that the Competency Testing module will be upgraded to a Training module with full integration with the new Corrective Action features.
A 60-day FREE demo of Lennox Hill's product offering is available on their website
www.lennoxhill.co.uk
.
Operating out of London, UK and Madurai, India, Lennox Hill Ltd is a unique provider of hosted software solutions for effective management of the ISO 9001, ISO 14001 and OHSAS 18001 processes. The current offering includes modules for document control, complaints management, audits, competency testing and Corrective Action management.