Risperdal Lawsuit Plaintiff Awarded $70 Million at Conclusion of Pennsylvania Gynecomastia Trial, Bernstein Liebhard LLP Reports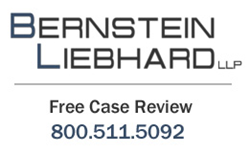 July 5, 2016 - Yet another plaintiff has prevailed in a
lawsuit involving Risperdal and gynecomastia
. On Friday, July 1st, a Pennsylvania jury ordered Johnson & Johnson to pay $70 million to a teenager who developed female-like breasts while using the antipsychotic medication. Court records indicate that the verdict is the largest awarded so far to a gynecomastia plaintiff in the Risperdal mass tort program now underway in the Philadelphia Court of Common Pleas. (Case No. No. 130402094)
In finding for the plaintiff, the jury determined that Johnson & Johnson and its Janssen Pharmaceuticals unit failed to provide adequate warnings regarding the association between Risperdal and gynecomastia. The plaintiff, who is now 16, began taking Risperdal in 2003, when he was just 5-years-old. At the time, the drug had not been approved for any pediatric indications.
"This is the fifth time a Pennsylvania jury has found that Johnson & Johnson failed to provide appropriate warnings regarding Risperdal and male breast growth, and the fourth time a plaintiff has been awarded significant financial damages. We are extremely pleased and encouraged by this verdict," said Sandy A. Liebhard, a partner at Bernstein Liebhard LLP, a nationwide law firm representing the victims of defective drugs and medical devices. The Firm is currently representing a number of Risperdal plaintiffs, and continues to provide free legal reviews to individuals who allegedly developed gynecomastia due to their use of the antipsychotic medication.
Risperdal Litigation
Risperdal is an atypical antipsychotic used to treat schizophrenia and other psychiatric disorders. Though the drug was launched in the 1990s, it was not cleared for use in children until 2006. In November 2013, the U.S. Department of Justice announced that Johnson & Johnson and Janssen had agreed to pay $2.2 billion to settle charges that they improperly marketed Risperdal and other medications. Under the terms of the settlement, the companies pled guilty to a criminal misdemeanor charge over the illegal marketing of Risperdal for use in elderly dementia patients. However, the drug makers did not admit wrongdoing in resolving allegations that they had improperly promoted Risperdal for certain pediatric indications prior to U.S. Food & Drug Administration approval. (U.S. District Court, Eastern District of Pennsylvania, 04-cv-1529)
Court records indicate that more than 1,750 Risperdal lawsuits have been filed in the Pennsylvania mass tort program on behalf of plaintiffs who were allegedly harmed by the medication. The litigation concluded its first gynecomastia trial in February 2015, with the jury awarding that plaintiff $2.5 million. (Case No. A-196444) The following month, a jury hearing a second case also found that gynecomastia warnings provided to patients and doctors were inadequate. But the panel declined to award the plaintiff any damages after determining that there was not enough evidence to conclude that the drug had caused his condition. (Case No. 130301803)
In November 2015, a third gynecomastia plaintiff was awarded $1.75 million, although the Court later reduced the verdict to $680,000. (Case No. 130401990) A month later, a fourth trial ended with a verdict for the plaintiff in the amount of $500,000. (Case No. 130401984)
Court records also indicate that settlements have been reached in a number of other Risperdal gynecomastia lawsuits that had been pending in the Pennsylvania litigation.
Risperdal patients who allegedly developed gynecomastia connected with its use may be eligible to file their own lawsuit.
To find out more
, please contact Bernstein Liebhard LLP by visiting the Firm's website, or by calling 800-511-5092.
About Bernstein Liebhard LLP
Bernstein Liebhard LLP is a New York-based law firm exclusively representing injured persons in complex individual and class action lawsuits nationwide since 1993. As a national law firm, Bernstein Liebhard LLP possesses all of the legal and financial resources required to successfully challenge billion dollar pharmaceutical and medical device companies. As a result, our attorneys and legal staff have been able to recover more than $3.5 billion on behalf of our clients. Bernstein Liebhard LLP is honored to once again be named to The National Law Journal's "Plaintiffs' Hot List," recognizing the top plaintiffs firms in the country. This year's nomination marks the thirteenth year the firm has been named to this prestigious annual list.
Bernstein Liebhard LLP
10 East 40th Street
New York, New York 10016
800-511-5092
ATTORNEY ADVERTISING. © 2016 Bernstein Liebhard LLP. The law firm responsible for this advertisement is Bernstein Liebhard LLP, 10 East 40th Street, New York, New York 10016, 800-511-5092. Prior results do not guarantee or predict a similar outcome with respect to any future matter.
Contact Information:
Sandy A. Liebhard, Esq.
Bernstein Liebhard LLP
info (at)consumerinjurylawyers(dot)com
http://www.rxinjuryhelp.com/
https://plus.google.com/115936073311125306742?rel=author