Technology Association of Louisville Kentucky Hosts STEAM Panel Discussion on July 14th at Pendennis Club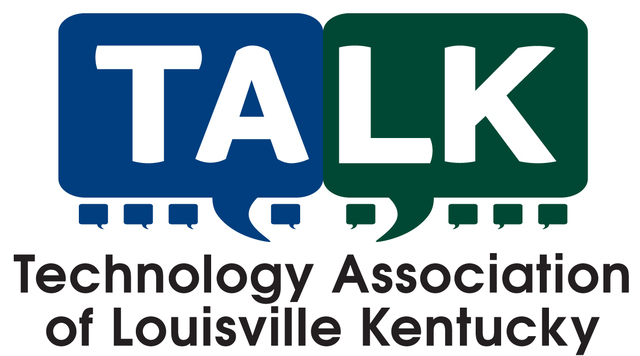 Louisville, KY (July 9, 2016) – The Technology Association of Louisville Kentucky (TALK) will be hosting a STEAM (Science Technology Engineering Art and Mathematics) education panel discussion on Thursday July 14, from 5:30 to 8:00 PM, featuring four speakers from local schools. The event will be held at the Pendennis Club at 218 W Muhammad Ali Blvd, Louisville, KY 40202. There will be networking opportunities before and after the presentations, as well as drinks and appetizers. Register for the Louisville event by emailing
dawny@talklou.com
or go to Eventbrite at [ur=https://steamtalk.eventbrite.com/]https://steamtalk.eventbrite.com/[/url]. Registration is at no cost for educators or tech professionals in the KY marketplace.
Speakers for the event include: Acting Dean John Usher, University of Louisville and J.B. Speed School of Engineering; Director of Maker Education Greg Geis, Louisville Collegiate School; Assistant Principal and Dean of Studies Sarah Peace, Mercy Academy; and Magnet Coordinator Will Vander Meer, the Academy at Shawnee.
Why is STEAM so important to teach kids in school today? The US Department of Education reports that the number of STEM/STEAM jobs in the United States will grow by 14% from 2010 to 2020, much faster than the national average of 5-8 % across all job sectors. Computer programming and IT jobs top the list as the hardest to fill, according to a recent 2016 study done by the McKinsey & Co. Global Survey. Despite this, the most popular college majors are not STEAM related. Nationally, the number of graduates in the STEM fields is growing only .8% annually, according to the same McKinsey study
"In Louisville, KY, we mirror the issues at the national level as it relates to workforce development and tech education for K-12, and the college-age crowd. It is time we scale our efforts in a more collaborative environment in Jefferson County, and throughout the state. TALK has been speaking to the Kentucky Chamber of Commerce, state government, and Louisville's city leaders about expanding and organizing our tech workforce efforts alongside our employers in meaningful ways. I am confident that our tech council efforts will move the needle in the next 12 months," said Dawn Marie Yankeelov, executive director of TALK.
She added, "TALK is happy to report that our Rad Science Skateboard Build program, in conjunction with Marwood Veneer, has completed a number of successfully delivered after-school STEAM programs for middle and high schoolers since August 2015. We are now moving into working with federal agencies, Sullivan University, and the University of Louisville's Center for Excellence in cybersecurity in the next year to deliver cyber camps to address the need for cyber careers in 32 different occupations in our market."
About TALK
TALK is a non-profit tech council that works to develop and deliver STEAM education, improve local workforce development in technology fields, and attract technology companies to our city.
Visit TALK's website:
www.talklou.com
Find us on: Facebook, LinkedIn, and Twitter @Talklou