Invokana Ketoacidosis Reports Continue As Use of SGLT2 Inhibitors Rises, Bernstein Liebhard LLP Reports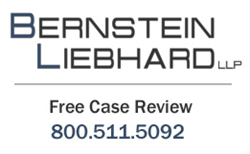 July 13, 2016 - As Invokana lawsuits (
http://www.rxinjuryhelp.com/invokana/lawsuit/
) mount in courts around the country, a prominent drug safety group is reporting that evidence of widespread health problems has emerged since it and other SGLT2 inhibitors were approved by the U.S. Food & Drug Administration (FDA) to treat Type 2 diabetes. According to the
Institute for Safe Medication Practices (ISMP)
, an analysis of FDA adverse event data from 2015 revealed that more than 630 reports of ketoacidosis involving Invokana patients had been logged by the agency's database that year. Farxiga had been linked to more than 300 reports of the condition, while Jardiance was implicated in 32 reports. Ketoacidosis cases for the three drugs were roughly similar in proportion to total reports for the medication and patient exposure.
As a class, SGLT inhibitors were named in 257 reports of kidney failure or impairment, 120 that involved pancreatitis, and 877 cases involving hypersensitivity. The number of reports also grew for other complications, notably sepsis and urosepsis, kidney stones, and abnormal weight loss. In addition, ISMP noted that Invokana received more serious adverse event reports than 92% of the drugs it regularly monitors.
"Our Firm has heard from a number of patients who allegedly suffered diabetic ketoacidosis and other problems while using Invokana or another SGLT2 inhibitor. The ISMP's findings are not surprising, and serve to remind that these medications may be associated with some significant side effects," says Sandy A. Liebhard, a partner at Bernstein Liebhard LLP, a nationwide law firm representing victims of defective drugs and medical devices. The Firm is now evaluating product liability claims on behalf of Type 2 diabetes patients who were allegedly injured as result of Invokana or similar medications.
SGLT2 Inhibitor Safety Alerts
SGLT2 inhibitors like Invokana, Farxiga and Jardiance work by preventing the absorption of glucose by the kidneys, thus facilitating its removal from the body via urine. Invokana was approved by the FDA in March 2013, followed by Farxiga and Jardiance in 2014. Other SGLT 2 inhibitors include Invokamet, Xigduo XR and Glyxambi. According to the ISMP, use of the class has grown from 336,000 prescriptions dispensed in the first quarter of 2014 to more than 2 million prescriptions in the final quarter of 2016, representing a six-fold increase.
The group also noted that since coming on the market, Invokana and other SGLT2 inhibitors have been the subject of multiple FDA safety alerts, including an
announcement in December 2015
regarding label changes to reflect the potential for diabetic ketoacidosis. At that time, the drugs' labels were also updated to include information about life-threatening blood infections (urosepsis) and kidney infections (pyelonephritis) that originate as urinary tract infections.
Just last month, the
FDA ordered
the manufacturers of Invokana, Invokamet, Farxiga and Xigduo XR to strengthen label warnings regarding kidney complications potentially associated with their use, after the drugs were cited in more than 100 reports of acute kidney injury.
In September 2015, the FDA announced that the labels for Invokana and Invokamet would be updated to include information about a possible increased risk of bone fractures. The agency also disclosed in May 2016 that it was investigating a possible link between the use of Invokana and Invokamet and an increased incidence of leg and foot amputations, mostly affecting the toes.
Bernstein Liebhard LLP is investigating legal claims on behalf of Type 2 diabetics who developed diabetic ketoacidosis or kidney complications allegedly related to the use of Invokana, Invokamet or another SGLT2 inhibitor.
To learn more
about filing an Invokana lawsuit, please visit Bernstein Liebhard LLP's website, or call the Firm directly at 800-511-5092.
About Bernstein Liebhard LLP
Bernstein Liebhard LLP is a New York-based law firm exclusively representing injured persons in complex individual and class action lawsuits nationwide since 1993. As a national law firm, Bernstein Liebhard LLP possesses all of the legal and financial resources required to successfully challenge billion dollar pharmaceutical and medical device companies. As a result, our attorneys and legal staff have been able to recover more than $3.5 billion on behalf of our clients. Bernstein Liebhard LLP is honored to once again be named to The National Law Journal's "Plaintiffs' Hot List," recognizing the top plaintiffs firms in the country. This year's nomination marks the thirteenth year the firm has been named to this prestigious annual list.
Bernstein Liebhard LLP
10 East 40th Street
New York, New York 10016
800-511-5092
ATTORNEY ADVERTISING. © 2016 Bernstein Liebhard LLP. The law firm responsible for this advertisement is Bernstein Liebhard LLP, 10 East 40th Street, New York, New York 10016, 800-511-5092. Prior results do not guarantee or predict a similar outcome with respect to any future matter.
Contact Information:
Sandy A. Liebhard, Esq.
Bernstein Liebhard LLP
info (at)consumerinjurylawyers(dot)com
http://www.rxinjuryhelp.com/
https://plus.google.com/115936073311125306742?rel=author