Free AFuzion DO-254 Training Webinar: Avoiding Top 10 DO-254 Mistakes:July 21, 2016, 9 a.m. EST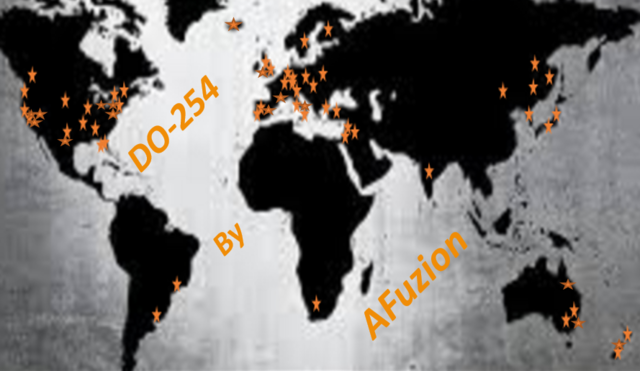 July 20, 2016 - This free technical DO-254 training webinar from AFuzion Incorporated details the top 10 DO-254 mistakes and how to avoid them. AFuzion's engineers have provided DO-254 consulting on 40+ DO-254 projects and provided DO-254 classes to over 4,000 avionics engineers in 25 countries – more than all other non-AFuzion DO-254 trainers in the world, combined.
Increasingly DO-254 compliance is being required worldwide, and not only for the commercial aircraft it was originally intended for: helicopters, UAV's, military aircraft, satellite systems and more must comply with DO-254. The veracity of industry myths will be discussed along with best practices for cost-effective DO-254 implementation. DO-254 introduction, and the Top 10 DO-254 mistakes with typical hardware development activities will be detailed with details on Best Practices to reduce DO-254 costs
Attendees Will Learn:
True intent of DO-254 by senior engineers with 100+ years of DO-254, DO-178A, DO-178B, and DO-178C experience
Common DO-254 compliance gaps which worldwide Certification authorities focus upon
Best practices of the world's top avionics companies by engineers who have worked for 95 of them
Top DO-254 mistakes, and how to avoid them, by the world's #1 DO-254 trainer – Vance Hilderman (provider of the world's first DO-254 training in 2004).
Presenters:
This webinar will be facilitated and presented by Mr. Brian Foley, Mr. Vance Hilderman, and Mr. Jack Jones, all affiliated with AFuzion Inc and BRiFO. Their experience encompasses most phases of aviation software development over thirty years. Mr. Foley is the founder of Brian Foley Associates (BRiFO) providing aviation research since 2006. Mr. Hilderman is the principal author of the world's most popular books and papers on avionics development; his DO-178 training, first copyrighted in 1989, has been provided to over 10,500 engineers in 35+ countries; in the past 25 years he has provided more DO-178 and DO-254 training than all other trainers in the world — combined.
Who Should Attend?
Aviation personnel including Engineers, Managers, Safety, Hardware, Test, Systems, Quality Assurance, and Proposal engineers.
Register at:
https://attendee.gotowebinar.com/register/7254522020045238788
After registering, you will receive a confirmation email containing information about joining the webinar: live if registered by July 20, or recorded if watching after July 21, 2016.
For additional details on basic DO-254 Training, see the following then contact AFuzion:
http://afuzion.com/avionics-training/workshops/avionics-hardware-do-254-training-class/
For additional details on intermediate/advanced DO-254 Training, see the following then contact AFuzion:
http://afuzion.com/avionics-training/workshops/avionics-hardware-intermediate-do-254-training-class/
For free technical DO-254 information whitepapers (up to two free; unlimited for AFuzion clients), see:
http://afuzion.com/avionics-safety-critical-training-whitepapers/