Prudential Cleanroom Services Offers DYCEM CLEANZONE-FLEXI MAT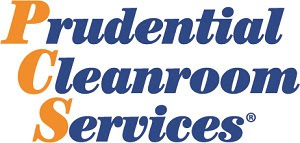 IRVINE, CA – July 20, 2016 – Prudential Cleanroom Services, a world leader in cleanroom laundry service systems, today announced the Company has entered into an exclusive North American Agreement to offer its customers the DYCEM CLEANZONE-FLEXI MAT.
Jerry Martin, Vice President Sales & Marketing at Prudential states, "The DYCEM CLEANZONE-FLEXI MAT is an excellent alternative for Prudential Cleanroom Services customers currently using cleanroom tacky mats, and who are searching for ways to help reduce contamination, environmental disposable waste and cost."
Prudential will provide the mat service at change intervals appropriate for the traffic and use area. The mat is designed to be maintained at the point of use in place of tacky mats.
For more information, please contact your Prudential representative, or visit
http://www.prudentialuniforms.com/services/cleanroom/cleanroom-products/cleanzone-flexi
About Prudential:
Prudential Cleanroom Services is a division of Prudential Overall Supply. Since 1960, Prudential Cleanroom Services is recognized as a world leader in cleanroom laundry processing services. Prudential's network of ISO 9001: 2008 certified ISO Class 3 cleanroom laundry processing facilities extend throughout the United States and Puerto Rico. Prudential Overall Supply provides image apparel and facility image and safety programs to business including work uniforms, casual and career apparel, entry and logo mats, paper products and other ancillary products and services.
Email Prudential Overall Supply