New Western Set to Help Investors Take Advantage of Increasing Dallas-area Home Prices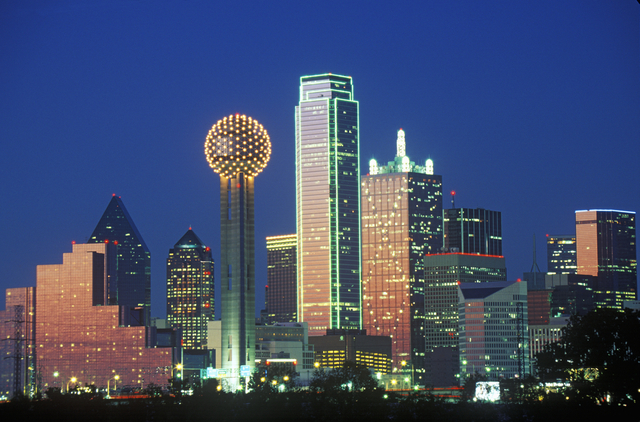 July 21, 2016 - Dallas, Texas:
Due to steady success in economy and employment, there seems to be no end in sight for Dallas' growth. The Dallas Morning News published July economic studies conducted by CoreLogic that reflect rising prices of Dallas-area homes for the month of June. So much of an increase, in fact, that a 9.3 percent appreciation was reported for the month of May compared to levels one year ago. The prices for Dallas homes likely are a reflection of a high demand for housing that is not being met with supply.
These CoreLogic reports, as shown by the
Dallas Morning News
, read impressively large numbers for the Dallas housing market. This is likely driven by the highest resale activity in nine years, and a housing inventory that is still tight. These events have placed home prices at pre-recession numbers that have not been seen since 2007, and Dallas' increase has held well above the national gain of 5.9 percent from May 2015. Analysts are predicting that nationwide home prices will continue to rise by 5.3 percent in the coming year, but improvements in development and employment will boost home price percentages into nearly double-digits.
With a steady population and development increase seen thus far in 2016, the demand for available housing in Dallas has left residents with little options in a tight market. With little options for Dallas residents to locate affordable housing, the time has never been better to invest in Dallas real estate.
New Western Acquisitions
, a real estate brokerage firm, aims to help house flippers and landlords take advantage of the current market, and, not only create a housing supply to help meet demand but also earn a substantial profit. The resources of real estate wholesalers, like New Western, help investors take advantage of exclusive
discounted properties in Dallas
and an opportunity at a significant ROI. Low prices and exclusive discounts on off-market listings provide investors with substantial profit when they fix and flip, or fix and rent, their property investment.
Among these resources for investors is the New Western Comp System which features cutting-edge technology that allows users to customize and save Comparable Market Analysis, or CMA, reports, while calculating and comparing financial options. The system returns CMA data on all prospective DFW properties, while advanced algorithms calculate and compare financing options for users' specific investment strategies. With the
New Western Comp System
, investors can compare outcomes of strategies that use cash, bridge loans, or conventional loans and weigh their options.
Nationwide economic reports released at the end of June shows Dallas home prices were up 9.3 percent in May, the same margin of growth that was seen in April. On a list of major US markets for home gains, this increase ranks Dallas second in the nation. The top slot awarded to Denver, CO, who has had a 10.3 percent appreciation year-over-year. In third place comes Los Angeles home prices with 6.9 percent appreciation.
Email New Western Acquisitions