Insurers, Government, and Consumers Must Work Together to Prove Understanding Urges Shop Insurance Canada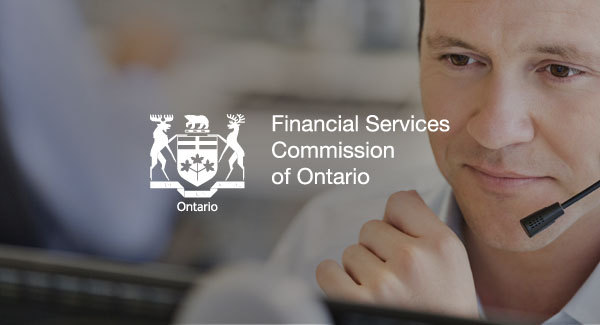 July 22, 2016 - Shop Insurance Canada (ShopInsuranceCanada.ca) says a survey from the Financial Services Commission of Ontario (FSCO) highlights a lack of understanding regarding basic auto insurance coverage. The industry expert says the survey followed other recent studies that show Ontario drivers are not knowledgeable enough. The company says providers, government, and even consumers must do more to understand basic coverage.
A survey conducted by the Financial Services Commission of Ontario (FSCO) shows that
only 10 per cent
of Ontarian drivers believe themselves to be "very knowledgeable" regarding a basic standard auto insurance policy in the province.
The
online study was conducted by EKOS Research Associates
in April, so crucially it was before the reforms to the auto insurance benefits implemented on June 1. The survey was carried out among 1,159 Ontarians who represent the nearly 10 million drivers in the province with a margin of error of +/- 2.9 percentage points, 19 times out of 20.
75% of auto insurance policyholders asked said they are familiar with the benefits and coverage they are entitled to in Ontario at a basic level. It is perhaps worrying for the industry that only 10% are very familiar, arguably highlighting that insurance companies and the government are not doing enough to connect with consumers.
Collision coverage is an added paid for extra benefit in Ontario, but interestingly 82% said that they believe it to be part of the standard auto coverage package. This could mean potentially millions of drivers taking out coverage that is not necessarily sufficient for their needs. Even the 10% who claimed high familiarity with basic coverage were misguided by medical, rehabilitation and attendant care, with only 37% knowing it was a standard benefit.
The FSCO warns that it is more important than ever for customers to understand what they are entitled to from a basic policy. The government introduced auto insurance reforms in the province starting June 1, changing significantly the payment structure for medical, rehabilitation and attendant care claims.
"Understanding your policy is the first step towards making sure you are protected if you are ever in an accident," said Tom Golfetto, executive director of FSCO's Automobile Insurance Division, in the release. "There are many options that allow Ontarians to tailor their coverage to meet their needs, but drivers need to take a more active role in learning about their policy and making educated and informed decisions."
Shop Insurance Canada says consumer's lack of understanding is the fault of the insurance industry, government, and even customers. The online insurance authority says insurance companies and the Ontario government must do more to engage customers on their auto insurance entitlements.
"Not enough is being done by government and providers to ensure drivers claim what they are entitled to. Insurance companies risk alienating customers who think they are being duped into spending more for coverage when their basic policy may be enough. However, customers too can do more to ensure they understand the insurance coverage they take out by reading their policy and asking any questions about what they are entitled to."
About Shop Insurance Canada
Shop Insurance Canada is a Toronto based company that specializes in delivering the best auto insurance products to customers around Ontario and Canada. The online quoting tool uses an engine that is easy to use and accurate enough to deliver the best auto insurance quotes from over 25 of Canada's leading providers. Shop Insurance Canada also offers expert advice on the auto insurance industry, as well as guides and news to help customers find the best deal possible.
Shop Insurance Canada
1003-60 Bathrust St.
Toronto, Ontario
M5V 2P4
Canada
416-913-0151
Email Shop Insurance Canada