Shop Insurance Canada Reports on Pokémon Go and Auto Insurance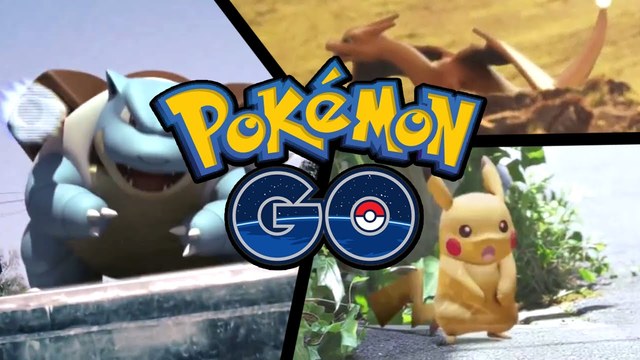 August 11, 2016 - Pokémon Go has only been on the market since early July on Android and iOS devices, but in that time the augmented reality (AR) title has become a smash hit. Indeed, few entertainment properties have gained cultural significance in such a short space of time, not even fellow mobile juggernauts like Angry Birds and Candy Crush.
The Pokémon Go flame has burned bright in its first few weeks, and it is unlikely that it will burn out any time soon. Implications for the AR game are wide, with the ability to boost business and unfortunately boost crime. However, few have looked into
the impact Nintendo's game could have on the auto insurance
industry.
If you are not on board with the Pokémon Go phenomenon, here's a quick break down.
The game encourages users to look for their favorite Pokémon monsters in a real world environment using the camera of their smartphones. This means the camera implements the monster in the real world using augmented reality, so it looks like it is actually in the environment and interacting with it. Using the real world means the entire globe has become the playing area, so you could see your Pokémon picking flowers in the park, settling down in a shopping mall, or in any other scenario you can think of.
Users in North America, Europe, and Australia can meet in locations and battle, trade, and match Pokémon avatars. Players must be in the real world to catch their Pokémon, which has led to sometimes frantic dashes to one location by many gamers to capture that all-important monster.
It is hugely addictive, but there is a very dark side to Pokémon Go. Firstly, the prospect of luring people to locations to commit a crime has already been realized. Now the game has sparked another controversy as a car accident was caused by occupants playing Pokémon Go.
Of course, the mobile phone is already the enemy of traffic police, it is responsible for the most global deaths and injuries caused by distracted driving. If a mere text message or phone call can cause so much danger on the roads, Pokémon Go takes it to a another level. Users must look at their maps and screen almost constantly, so the potential for collision is constantly high.
In the United States alone there are 15 million Pokémon Go users, a number that is increasing by millions on a weekly basis. Interestingly, this is not a young person problem either.
Young drivers (18-24) pay the most for their regular auto insurance premiums, sometimes as much as 70% more than a driver from another demographic. The reasons for this price disparity are logical. Young drivers are involved in more serious collisions each year compared to other ages. Insurance companies take more risk so make the young demographic pay more. It is a simple if oft confused concept.
However, 40% of all Pokémon Go users are actually aged over 25 years. This means even the normally safer drivers are now engaging in hugely distracted driving practices. Young drivers simply cannot be blamed for accidents caused by the game, this is an industry wide problem. Adults are just as likely to be distracted by Pokémon Go, it seems.
Insurance companies may have to revise the way they deal with distracted driving and how they charge consumers across the board if Pokémon Go related road accidents continue.
About Shop Insurance Canada
Shop Insurance Canada is a Toronto based company that specializes in delivering the best auto insurance products to customers around Ontario and Canada. The
online insurance quoting tool
uses an engine that is easy to use and accurate enough to deliver the best auto insurance quotes from over 25 of Canada's leading providers. Shop Insurance Canada also offers expert advice on the auto insurance industry, as well as guides and news to help customers find the best deal possible.
Shop Insurance Canada
1003-60 Bathrust St.
Toronto, Ontario
M5V 2P4
Canada
416-913-0151
Email Shop Insurance Canada