Shop Insurance Canada: What Autonomous Vehicle Death Means for the Growing Technology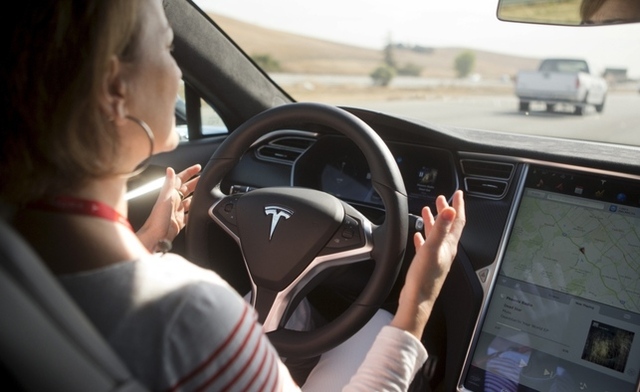 August 16, 2016 - The
recent death of a driver
behind the wheel of a Tesla vehicle in autonomous mode is a tragic accident, and it is also the kind of negative PR the driverless vehicle industry could do without, says Shop Insurance Canada. The closer the technology gets to being in showrooms, the more scrutiny is on the potential safety hazards.
Insurance expert Shop Insurance Canada (ShopInsuranceCanada.ca) argues that focus is shifting away from the potential lifesaving aspects of driverless tech and onto more negative impacts the technology may have.
"While this technology is widely predicted to reduce accident rates and save lives in the long run, an error before a vehicle is even sold is a disaster. Especially for companies like Google, who are trying to convince regulators to accept vehicles with full autonomy and ease concerns over trusting machines to drive cars.
Right or wrong, the simple fact is consumers, insurers, and government are used to blaming humans for collisions and road deaths, they may take some time to become used to blaming machines."
Joshua Brown of Ohio, died when sensors on his Tesla Model S missed the side of a turning truck because the vehicle failed to separate the white truck from the bright sky. The autopilot didn't stop the Model S and resulted in a collision and Brown's death.
While the Tesla Model S was at fault, the victim played his part too. A DVD player was found in the Tesla with a movie still playing by witnesses at the scene, which suggests Brown was not in a position to correct the vehicle's mistake.
However, this is a concept of autonomous vehicles that has long been presented. A passenger is truly that, and not a driver. They can relax on the daily commute, do some work, even keep themselves entertained with movies and games. Of course, the technology is not quite there yet, and all companies doing tests say that an occupant needs to be alert this early in the life of the technology.
Barrie Kirk, co-founder and executive director of the Canadian Automated Vehicles Centre for Excellence points out the main flaw in the current autonomous model.
"Human beings make a terrible plan B," he says. "The driver should have been alert. Clearly all of the companies doing testing emphasize the human must be able to take over if necessary, but that's really difficult to do."
It seems as long as humans are still involved on some levels that accidents and deaths will still occur. Is it that simple? Maybe not, because if there was no steering wheel available (a long term goal of autonomy) then there would have been little Brown could have done.
So, neither autonomous vehicles nor humans come out of this saga looking good and the future will decide which get overall control over our vehicles. In the meantime, these kinds of accidents will happen, and the driverless car community needs to ease fears over safety concerns.
About Shop Insurance Canada
Shop Insurance Canada is a Toronto based company
that specializes in delivering the best auto insurance products to customers around Ontario and Canada. The online insurance quoting tool uses an engine that is easy to use and accurate enough to deliver the best auto insurance quotes from over 25 of Canada's leading providers. Shop Insurance Canada also offers expert advice on the auto insurance industry, as well as guides and news to help customers find the best deal possible.
Shop Insurance Canada
1003-60 Bathrust St.
Toronto, Ontario
M5V 2P4
Canada
416-913-0151
Email Shop Insurance Canada