Congratulations to Thomas Jefferson School of Law's Veterans Clinic Alumni Scholarship Recipient Amber Zendejas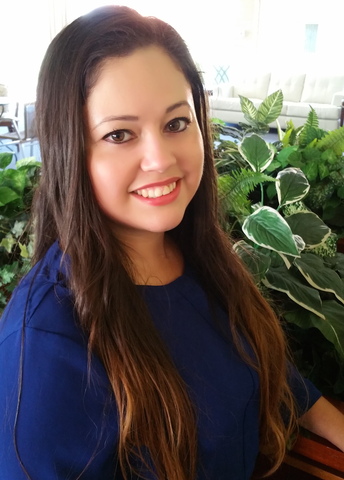 SAN DIEGO, CA, 8/23/16 – Today, Thomas Jefferson School of Law is proud to announce the recipient of the Veterans Clinic Alumni Scholarship for Summer semester 2016.
Veterans Clinic Alumni Scholarships are awarded to the most dedicated students serving the Thomas Jefferson School of Law Veterans Legal Assistance Clinic (TJVLAC). Scholarships are made possible by funds raised at the annual Thomas Jefferson School of Law Alumni and Friends Golf Tournament. This semester's recipient is Amber Zendejas (3L).
"Amber demonstrated extremely high quality lawyering skills on a variety of complicated tasks," said TJVLAC Director and Professor of Law Steven Berenson. "She also did a great job working with our sometimes challenging clients. Amber is well on her way to being a first rate attorney."
In a statement, Amber Zendejas said:
"I am ecstatic and honored to be the recipient of the Veterans Clinic Alumni Scholarship. I wish to express my heartfelt gratitude to the alumni who generously contributed their time and money at the annual alumni golf tournament and to Professor Steven Berenson for his guidance, wisdom, and words of encouragement.
"My goal this summer was to make a difference in a veteran's life as a small token of my appreciation for their endless sacrifices for this country. Thanks to the Veterans Legal Assistance Clinic (VLAC), I was able to assist several veterans with legal hardships involving SSI benefits, bankruptcy, compensation claims, dissolution of marriage, reducing felonies to misdemeanors, and the expungement of criminal records.
"In addition, I was able to get hands on experience by performing client intakes, gathering evidence, writing motions, filing documents in family and criminal court, serving the opposing party, and representing my clients in court.
"The most memorable experience was representing a client on an appeal at a Board of Veterans Appeals (BVA) hearing where I made an opening argument, direct examination, and closing argument. The amount of experience I gained over the summer was priceless.
"It is programs like VLAC that make it possible for students to gain an immense amount of knowledge and experience that can assist them in their future legal careers.
"Thank you for helping me make a difference."
Since 2006, TJVLAC has successfully provided limited legal assistance, as well as full service legal representation, to the residents and alumni of Veterans Village of San Diego – a highly successful, residential program that provides housing, substance abuse, mental health, and job training services to formerly homeless veterans struggling to regain full participation in society. Under the direction of Professor Steve Berenson, the clinic offers students valuable hands-on experience in handling a wide range of cases spanning family, consumer, and administrative laws.
Thomas Jefferson School of Law offers a comprehensive legal education to a nationally-based, diverse student body. The non-profit law school is consistently ranked as one of the most diverse law schools in the nation, with 52 percent of its most recent class being students of color. Located in Downtown San Diego, Thomas Jefferson Law has evolved into an innovative, cutting-edge law school, devoted to the individual needs and success of its students. More information is available at
www.tjsl.edu
.
CONTACT: Thomas Jefferson School of Law Director of Marketing and Communications Edgar Hopida, 619-961-4314 or 619-913-0719,
ehopida@tjsl.edu
Email Thomas Jefferson School of Law