Shop Insurance Canada: Ontario Auto Insurance Premiums Continue to Decline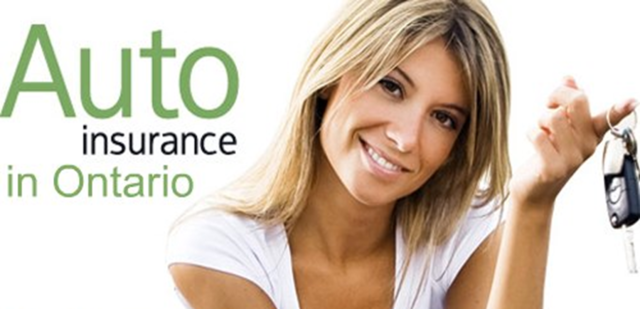 August 23, 2016 - Shop Insurance Canada (ShopInsuranceCanada.ca) says Ontario auto insurance rates will decrease further through the second half of 2016 after a
solid second quarter
from the FSCO. The industry expert says the government is continuing to lower prices and that is only good news for consumers.
Ontario auto insurance premiums may be lowering during the remainder of the year after an encouraging second quarter. That's according to the Financial Services Commission of Ontario (FSCO), with the regulatory body handed out quarterly rate approvals for Q2.
Auto insurance companies decreased their premiums almost across the board in the province. Indeed, one insurer managed to decrease their rates by a significant 6.83%. The province has already decreased average auto insurance premiums by over 10%, but missed out on an overall goal to drop rates by 16% by August 2015.
Some insurance providers managed to keep rates static, while other had modest declines of 0.38%. The FSCO ultimately says that more could have been done:
FSCO says "Approved rates increased on average by 0.33% when applied across the total market". For comparison, Ontario's auto insurance reforms led to an average rate decrease of 3.07% last quarter.
Shop Insurance Canada says any decline should be commended, even if it is on a per company basis. The online expert says that despite past errors, the government is continuing to push in the right direction, although not everyone should expect lower rates because of these Q2 results.
"So, does this mean anything for the average motorist? Potentially, but drivers should not get excited about guaranteed auto insurance declines. Indeed these figures represent average numbers, with some companies dropping rates and others not. In other words, some will see changes, but other simply will not."
The only way to find out is to contact your insurer and find out if they have dropped insurance rates recently. If you are due for renegotiation of policy then you could be in line for a lower auto insurance premium.
About Shop Insurance Canada
Shop Insurance Canada is a Toronto based company that specializes in delivering the best auto insurance products to customers around Ontario and Canada. The
online insurance quoting tool
uses an engine that is easy to use and accurate enough to deliver the best auto insurance quotes from over 25 of Canada's leading providers. Shop Insurance Canada also offers expert advice on the auto insurance industry, as well as guides and news to help customers find the best deal possible.
Shop Insurance Canada
1003-60 Bathrust St.
Toronto, Ontario
M5V 2P4
Canada
416-913-0151
Email Shop Insurance Canada