MoneyBug Furthers Market Expansion with Fourth Office Debut for 2016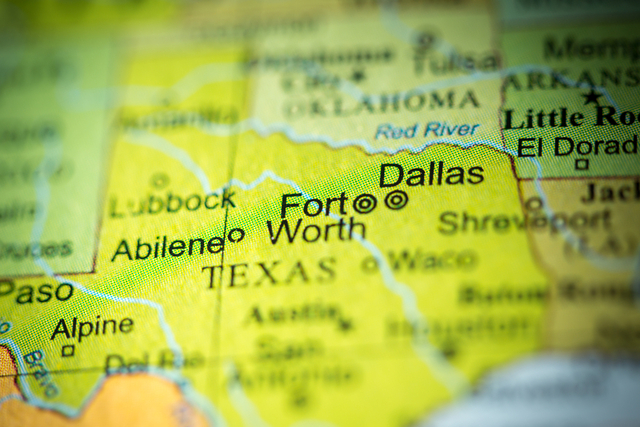 August 26, 2016 - Irving, Texas: MoneyBug is a homebuying company who, since their debut in 2008, have expanded nationwide at a rapid pace. The company has facilitated the purchase of over one-billion dollars in single-family home acquisitions through their fast, and straightforward process. Now, the company is announcing their most recent success with the premiere of their newest office location in the DFW housing market.
Located in Mansfield, TX, MoneyBug's new South DFW location is set to help area homeowners easily sell their home, and without the drawn out process often found with traditional means. MoneyBug specializes in helping homeowners bypass the hassle of listing their house through MLS and real estate agents, or if they need a way to sell their home quickly due to financial distress. When homeowners need to sell their house, MoneyBug is specially trained to work with their particular situation, and will fulfill a guaranteed highest-possible cash purchase of their home.
In July, Bloomberg
published economic studies
by CoreLogic and Harvard's Joint Center for Housing Studies which show a housing demand while real estate prices have increased 9.3 percent in 2016. This rising price adds to record rates that had already increased more than twice the national annual appreciation in 2015. With the premiere of the South DFW location, Dallas-Fort Worth homeowners can take advantage of this demand to earn maximum profit from the sale of their home.
MoneyBug stands apart from other home buying companies and offers a unique ability to work quickly to close the sale of a home in just seven days. While other home buying companies claim capacity to provide "instant cash offers," these types of offers are neither instant nor guaranteed, but MoneyBug is different. MoneyBug's high-tech advancements and user-friendly website provide homeowners with an instant cash offer simply by inputting their address. This exclusive online technology calculates comprehensive data to return a real cash offer at the click of a button. Not only is this cash offer genuine, but it is also backed by a "
Highest Offer Guarantee
" to ensure homeowners will receive prompt payment of the highest possible amount of money for the sale.
Even if the home has damage, MoneyBug will buy the house as-is, without requiring any repairs or updates beforehand. This saves the homeowner time and money and therefore promotes fair deals where the homeowner has the advantage. While many existing cash-for-home companies can seem disingenuous, MoneyBug provides a professional buying process that is unprecedented. By knocking out bigger competitors in the housing market, MoneyBug has successfully established a presence in metro areas coast-to-coast and has further expansion into Denver, CO, and Northwest San Antonio, TX markets this year.