That Canadian Touch: Shouldice Designer Stone Discusses Importance of Home-Sourced Products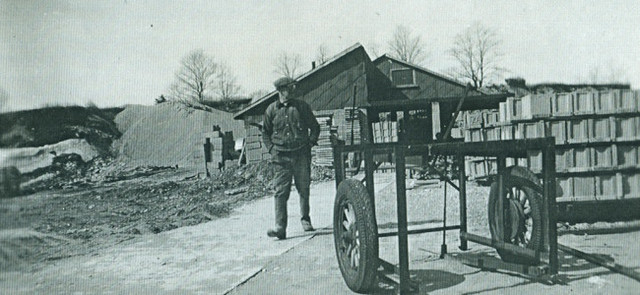 August 26, 2016 - Fusion Stone is the easy and affordable solution to upgrade a home and make it standout. Shouldice Designer Stone, the company behind the patented innovation, has been helping Canadians upgrade their properties for nearly seven decades. The company puts the emphasis on quality and discusses how staying true to its Canadian roots gives customers the best possible results.
Located in Shallow Lake, Ontario, Shouldice Designer Stone has been operating since its formation in 1947. Over the proceeding 70 years, the company has been an active member of the Georgian Bay community, a tradition that will continue in the future. The company knows that location has been hugely important. The Georgian Bay area is home to world class aggregates and stones. Customers coming to Shouldice Designer Stone know that their products are locally sourced and of the highest quality.
"The ingredients that go into our manufacturing are Canadian," says Steve Shouldice. "It's a personal thing, but we have too much Canadian pride to go overseas, so we stick with Canadian ingredients. The stone we use comes from close to home."
While the romanticism of a three quarter of a century old, family run business, using locally sourced products is obvious, it is also essential. As Shouldice Designer Stone points out in its
latest blog
, consumers notice when something has a home-sourced local quality.
New evidence from PwC shows that locally-sourced products are important to consumers. Indeed, while Canadians value price, "the draw of 'buying local' [is] another powerful factor,"
Strategy News
' Josh Kolm reports. "When asked what would increase preference for buying from a local, neighbourhood retailer, 36% said it was the idea of boosting local employment, 34% said access to locally-produced goods, and 29% said helpful staff, while 27% said it was because of better service after purchase and 25% said personalized service."
On a more practical level, having that Canadian touch also helps the company produce its unique Fusion Stone product to the highest standards. Particularly, the Canadian connection in the manufacturing process allows Fusion Stone to be an environmentally friendly solution. Manufactured and distributed following strict sustainability guidelines, Fusion Stone is LEED and CCMC approved, making it a green choice for eco-conscious consumers.
Shouldice Designer Stone has been an active participant in the Georgian Bay community throughout its history. The company is a part of the local furniture and the region is proud the Fusion Stone technology has become an unqualified success. The company is a role model for all local businesses, especially those looking to keep it in the family.
It is remarkable that Shouldice Designer Stone has been family run through three generations, and in that time has always remained true to its Canadian roots.
About Shouldice Designer Stone
Ontario-based Shouldice Designer Stone has nearly 70 years of experience in delivering leading stone and veneer products in Canada. The company has built a reputation for innovation, while also acquiring a rapport with its customers that is built on high quality products and leading customer care. The 100% Canadian family owned business is now in its third generation of providing stone products in the country.
About Fusion Stone
Fusion Stone
is an easy and budget-friendly way to beautifully upgrade your home, inside and out. A patented innovation, Fusion Stone is a
thin stone veneer
that is easily installed with the included stainless steel clips & screws. You just screw it to the wall and it's "Hooked for Life.
Available in three distinct types, all backed by a Lifetime Guarantee, Fusion Stone can be installed on both new and existing wall assemblies in any weather, by anyone. With just a few basic tools your average home handyman is transformed into a Fusion Stone expert.