Canadian Authorities Remain Unconvinced on Driverless Tech Says Shop Insurance Canada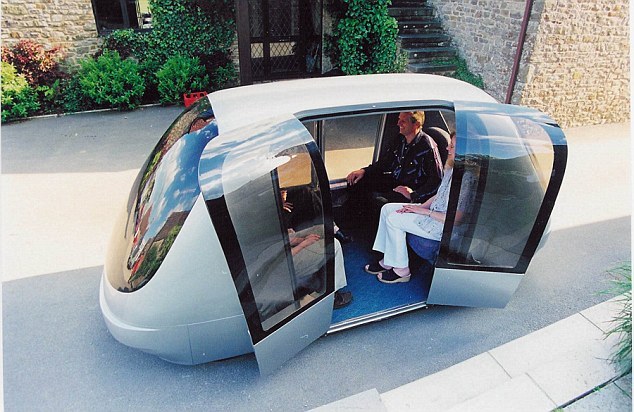 September 3, 2016 - While Ontario is being proactive in adopting a driverless vehicle model, the province is still wary of the technology and is treading cautiously. That's the view of the Insurance Bureau of Canada. Shop Insurance Canada points out the
IBC's concern over auto insurance liability
is noteworthy and that manufacturers and insurance companies must reach a decision soon.
"No concrete decisions have been made regarding liability," points out Shop Insurance Canada. "It is widely believed that manufacturers will take the liability away from drivers, but it is not confirmed. Considering the first autonomous vehicles are expected in showrooms soon, automakers and insurance providers should be clearer with consumers."
Speaking to
680 News
, the IBC says Ontarian authorities have concerns about autonomous vehicles, specifically how liability will be decided after a collision.
In the interview, the IBC pointed out that the insurance industry will be impacted by driverless technology. This view has been forwarded by almost all insurance industry experts and insiders, leaving the sector looking long term to find solutions.
"We are looking at this file. But this could actually change the way people and vehicles are insured in the future," said IBC spokesperson Steve Kee. "If I drive into the back of an autonomous vehicle, I'm at fault. If for some reason this vehicle drives into me, the rules in Ontario would be, it's at fault."
Before tackling potential auto insurance obstacles, Ontario is focusing on the development of driverless vehicles. The province opened a trial program to let autonomous vehicles be tested on its road. That program was opened in January, but recent events in the United States have made the government of Ontario take notice.
The overall safety of autonomous vehicles is up for debate. The technology is widely predicted to reduce accident rates and road deaths significantly. However, a recent death in the US has raised concerns and given those opposed to the technology something to get behind.
An ongoing investigation by the U.S. National Highway Traffic Safety Administration is looking into the death. The accident is thought to have been caused by an autonomous error in a Tesla Model S and occupant/driver error.
Driverless vehicles have been tested successfully in California, but the IBC says Ontario presents different challenges to the technology.
"It's one thing in California, you've got perfect road conditions and you can do all these things. It's another thing to be dealing with this north of Barrie in January," Kee explained. "We warn people about black ice, we see pools of water on the road. Would an autonomous vehicle be able to sense something and then be able to adjust a braking situation, which at times can vary depending on the condition?"
About Shop Insurance Canada
Shop Insurance Canada is a Toronto based company
that specializes in delivering the best auto insurance products to customers around Ontario and Canada. The online quoting tool uses an engine that is easy to use and accurate enough to deliver the best auto insurance quotes from over 25 of Canada's leading providers. Shop Insurance Canada also offers expert advice on the auto insurance industry, as well as guides and news to help customers find the best deal possible.
Shop Insurance Canada
1003-60 Bathrust St.
Toronto, Ontario
M5V 2P4
Canada
416-913-0151
Email Shop Insurance Canada