Donny Shimamoto Presents Cyber-Security Webinar on Hacking for Surgent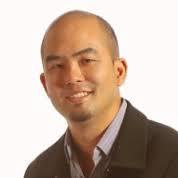 September 15, 2016 - Donny Shimamoto will present
15 Ways to Get Your Firm Hacked…Without Really Trying
on September 22nd at 1:00pm Eastern Time via Surgent Professional Education. The course will offer 2 CPE credits and costs $199. Attendees will learn how to identify common ways in which human error can create cyber-security vulnerabilities in the firm, and also be able to implement proactive strategies to close security gaps.
CPA firms are attractive targets for cyber thieves due to the sensitive nature of client data that is stored on their systems. In order to avoid a hack, everyone in the firm, from the reception desk to the corner office, needs to understand how hacks occur and what they might be doing to create holes in security. The session will address fifteen common ways in which human error can expose client data to potential theft and set the firm up for disaster. The scenarios covered are common, while the mistakes are unintentional. The course is intended to help CPA firms limit liability and protect firm assets.
Shimamoto explained the importance of the course for all staff members to attend,
"The ways in which firms get hacked are so simple and really occur at every level of the practice. The good news is that they are also preventable. I recommend that each firm gather the entire staff around a conference table and make this session mandatory to protect its own assets as well as the clients."
Donny
is the immediate past chairman of the AICPA's Information Management & Technology Assurance Executive Committee, and former member of its Governing Council and Assurance Services Executive Committee, and an honoree of multiple industry awards. He has worked on several international collaborations between the AICPA and CIMA related to business intelligence and is also a frequent speaker on how management accountants can help
add-value to their organizations
.
Donny has been recognized as one of the Top 100 Most Influential People by Accounting Today in 2013 and 2014, a Top Thought Leader in Public Accounting by CPA Practice Advisor from 2012 to 2016, he received the 2009-2010 President's Award from the Hawaii Society of CPAs, was named to CPA Technology Advisor's 40 Under 40 list in 2007, 2009 and 2014, a Hawaii Top High Tech Leader in 2004, and was recently awarded the AICPA Standing Ovation Award.
About Donny Shimamoto
Donny C. Shimamoto, CPA.CITP, CGMA, is the founder and managing director of IntrapriseTechKnowlogies LLC, a specialized CPA firm dedicated to helping small businesses and middle market organizations leverage strategic technologies, proactively manage their business and technical risks, and enable balanced organizational growth and development. Donny (@DonnyITK) is a recognized thought leader in the Accounting Technology performance management fields. He is dedicated to helping accountants and small businesses become more efficient using the most innovative tools and systems available to generate higher profits. For more information, visit
http://www.donnyitk.com/
where you can find Donny inspiring the next generation of business professionals in his personal blog on leadership, business, IT and his life as a technical CPA.
About IntrapriseTechKnowlogies
IntrapriseTechKnowlogies LLC (ITK) is an advisory-focused CPA firm specializing in organizational development and business process outsourcing for small businesses, middle market organizations, and nonprofits. With expertise in right-sizing enterprise processes and leveraging cost-effective enterprise technologies that enables small and mid-sized organizations to gain a competitive advantage, ITK is focused on providing executive-level technology management, enterprise architecture, business performance management, information architecture and management, technology risk management, and knowledge management consulting services. For more information visit
http://www.intraprisetechknowlogies.com
.
Email IntrapriseTechKnowlogies