Alberta's Ride-Sharing Decisions Set a Precedent Says Shop Insurance Canada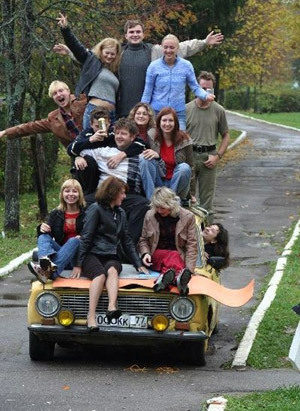 September 20, 2016 - Alberta was the first to accept new regulations (through Edmonton) to legalize Uber and other Transportation Network Companies (TNCs). The province also became the first to accept an auto insurance standard for ride-sharing firms, earlier this month. Insurance expert, Shop Insurance Canada, says this will set a precedent amongst Canadian provinces who can use the Alberta model as a proof of concept.
The province of
Alberta
became the first to accept
auto insurance for ride-sharing company Uber
last month, alongside the regulations that allow such companies to operate in the province. This has opened a door where insurance companies are now offering coverage to ride-sharing drivers, and already the potential of this market is being glimpsed.
Shop Insurance Canada (ShopInsuranceCanada.ca) says while Ontario is close on accepting TNCs, Alberta has been a trail-blazer.
"Ontario approved Aviva Canada's ride-sharing auto insurance policy in March, the province itself has still not agreed to regulate Uber and other similar companies. That means Alberta is the first to have clear ride-sharing rules and legitimate insurance coverage, so the province is something of a proving ground."
The online insurance authority points out that insurance companies can now
adapt to the market demand
thanks to Alberta's decision.
"Already it is clear that insurance companies can fill a market gap that could have potentially huge amounts of customers. However, there is one caveat, namely that it is still unclear if Uber drivers will adopt auto insurance or whether they will continue to fly in the face of laws. If the company is serious about regulations, it will enforce auto insurance coverage upon its drivers."
Intact Insurance was the first to announce it has launched a ride-sharing insurance product in Alberta, starting from July 1. Aviva then revealed its trail blazing coverage will be heading to Alberta from August 1, after previously being exclusive to Ontario and Quebec. The latest company to back Transportation Network Companies (TCNs) is Pembridge Insurance Company.
More carriers are sure to follow in the coming weeks and months as major insurance companies wake up to the potential that the TCN market has.
"We support any insurance product that provides appropriate coverage for the individual risk and additional protection for the consumer," said Julia Marshall, President of the Insurance Brokers Association of Alberta.
What Do You Want To Know About Insurance?
Shop Insurance Canada works hard to bring all the latest insurance news to customers. We believe that understanding the industry starts with knowing what is happening day to day. Our customers and readers are hugely important to us, and we want them to get the best deals by being involved in the industry. If you have any interesting insurance topics or stories, let us know and we will be happy to look into it and write it up.
Perhaps you have a funny story about your premium evaluations, or maybe a genuine worry about the state of insurance in Canada. Shop Insurance Canada wants your voice and story to be heard, so get in touch with us via our official
contact page
.
About Shop Insurance Canada
Shop Insurance Canada is a Toronto based company
that specializes in delivering the best auto insurance products to customers around Ontario and Canada. The online insurance quoting tool uses an engine that is easy to use and accurate enough to deliver the best auto insurance quotes from over 25 of Canada's leading providers. Shop Insurance Canada also offers expert advice on the auto insurance industry, as well as guides and news to help customers find the best deal possible.
Shop Insurance Canada
1003-60 Bathrust St.
Toronto, Ontario
M5V 2P4
Canada
416-913-0151
Email Shop Insurance Canada