Snowbound Announces New VirtualViewer HTML5 Connectors for Documentum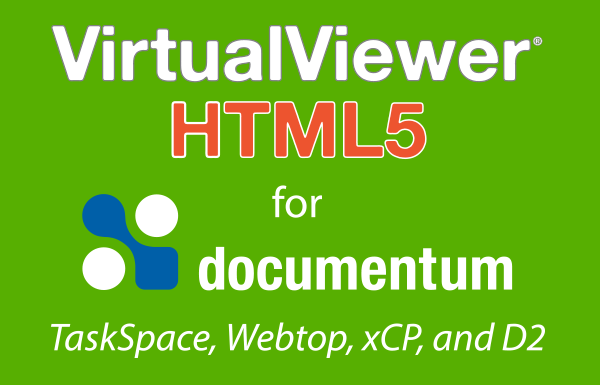 Waltham, MA (September 21, 2016) -
Snowbound Software
, the market leader in document viewing technology and an independent software provider, today announced the release of VirtualViewer® HTML5 connectors for Dell EMC's Documentum, an enterprise content management system. The connectors equip D2, Webtop, xCP 1 & 2, and TaskSpace users with a powerful, browser-based document viewer to view, redact, and manipulate hundreds of different document formats.
"Snowbound has taken a leading role as a global provider of advanced viewing," said Frank D'Entrone, President of
fme US
. "At fme, we look for the best solutions available for our clients and Snowbound's VirtualViewer HTML5 is the most feature-rich image viewer available for Dell EMC Documentum clients today."
With full Dell EMC integration, VirtualViewer HTML5 provides users with powerful functionality, including:
Secure Redaction
Users can collaborate on secure content by redacting any region, highlighting a section of text, or searching and redacting with Term Hit Highlighting.
Split & Merge Documents
VirtualViewer HTML5 provides page manipulation functionality, including the ability to reorder, add, and remove pages, as well as mix formats, create new versions, and keep existing annotations.
Advanced Search & Annotation
VirtualViewer enables Documentum users to annotate with comments, redlining, rubber stamps, and sticky notes, as well as collaborate on those annotations with tagging, navigation, and commenting tools.
"There is a massive need in the work place for advanced viewing," said Bill Martin, Snowbound Software's Business Development Manager for Dell EMC products. "The newest VirtualViewer HTML5 integrations with Documentum provide clients and partners with the most complete viewer for collaboration and secure content."
Snowbound Software will be showcasing its award-winning HTML5 document viewer for EMC Documentum at the upcoming EMC Road Shows in New York (10/5), Long Beach (10/13), Austin (10/17-18), and Chicago (10/25).
Click here to register
.
Pricing and Availability
VirtualViewer HTML5 for Documentum is available now. Please visit Snowbound at
www.snowbound.com/products/document-viewer
or give us a call (617-607-2010) for more details.
Snowbound's VirtualViewer HTML5 document viewer is a pure HTML document viewing solution enabling file retrieval through a universal web application. It does not require any client-side installation or plug-ins such as Flash, Adobe, or Office. VirtualViewer HTML5 works with any standard browser, provides on-the-go mobile document viewing, and delivers flexible cross-platform support. It is available for both Java and .NET.
###
Who is Snowbound Software?
You may not realize it, but you probably interact with us several times every day.
For two decades, Snowbound Software has been the pioneering leader in document viewing and conversion technology. Snowbound excels in providing enterprise customers with powerful viewing and conversion technology for capturing, viewing, processing, and archiving hundreds of different document and image types.
Thanks to its pure HTML5 technology, Snowbound's products operate across all popular platforms and can be easily integrated into new or existing enterprise content management systems.
Nine of the ten largest banks in the United States (7 of 10 in the world), as well as some of the biggest healthcare providers, government agencies, and insurance companies in the world rely on Snowbound for their mission critical needs.
For more information, contact us at 617-607-2010
orinfo@snowbound.com
, or visit
www.snowbound.com
Twitter:
http://twitter.com/snowbounds
LinkedIn:
http://www.linkedin.com/companies/snowbound-software
Facebook:
http://www.facebook.com/snowboundsoftware.
###
VirtualViewer is a registered trademarks or registered trademarks of Snowbound Software Corporation.