Smart PR Communications Innovates 5 Principles of Public Relations Visibility for Technology Companies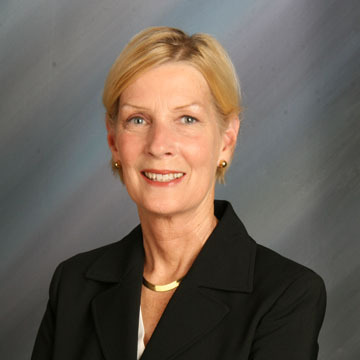 September 22, 2016 - Smart PR Communications, the leading visibility expert for technology companies, just announced the development of five key principals for effective public relations in today's highly charged, lightning-fast climate.
Smart PR Communications Principal Jeanna Van Rensselar said, "Now that the tidal wave of changes to advertising, public relations, social media, and buying patterns has subsided, it's easy to see what is left on the beach-what delivers real value to public relations clients. The strategy is to do your homework, power ahead, adjust quickly after failure, and continually refine the mix." To that end, Smart PR Communications articulated the following five principles for public relations success:
1. Focus on Visibility: Master the low hanging fruit rather than leaping for coconuts. Given the fact that today, most people are 70% of the way to a final decision by the time they contact a supplier, companies need to be everywhere that potential buyers are doing their research. Focus intently on: search results for 25-30 key terms; LinkedIn, and the company's own website. Research shows that when buyers are researching, they start with search, find a company they are interested in, go to the website, and (usually) wrap up with LinkedIn.
2. Work Fast: Don't let marketing tools get stale. Hone what is producing results, continually try new tools and abandon everything else. If something doesn't work the first time, don't give it a second chance.
3. Stay Current: It's impossible to read every print and digital publication and attend every webinar. The most efficient way to stay current is to subscribe to 2-3 information outlets and flag everything else as spam.
4. Leverage Partners: Channel partners are a resource that most marketers don't fully leverage. Work closely with 4-5 top channel partners (where there is mutual value). Become a reliable resource for them and they will reward you generously.
5. Innovate: After about a year of working closely with a client and the sales team, a PR consultant should be in a position to start offering valuable suggestions for new products and services.
"This sounds simple, but it's so easy to get distracted by a continual stream of 'the next big thing'," Van Rensselar said. "The bottom line is focus intently on what delivers value." Leading strategic marketing communications consultant, Smart PR Communications (SPRC), specializes in creating and maintaining significant visibility for small to mid-sized technological and scientific organizations. SPRC collaborates closely with clients and serves as either a scalable marketing dept. or as communications specialists for an existing marketing dept. SPRC maintains offices on LaSalle Street in Chicago and in Naperville, Illinois. To contact Smart PR Communications, call 630-363-8081; email:
info@smartprcommunications.com
; or visit
www.smartprcommunications.com
.
Email Smart PR Communications
Attachments