Shouldice Designer Stone Expands Charitable Connection through Habitat for Humanity Support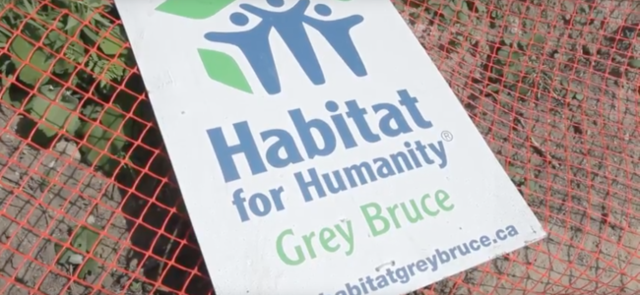 September 22, 2016 - As a family-run business that has operated in Ontario, Canada for over seven decades, Shouldice Designer Stone has a unique relationship with the community. The company understands the value of sticking together. The creator of Fusion Stone has now teamed with home-making charity Habitat for Humanity to help the organization with its efforts in Ontario.
Located in Shallow Lake, Ontario, Shouldice Designer Stone has been a part of the local community since 1947. Over the next 70 years the company has become an important part of the community and a key partner for numerous charitable and not-for-profit organizations and causes.
Trough support of Habitat for Humanity, Shouldice can ensure that its renowned Fusion Stone solution can help those in need. The company says that its family-based heritage and unique Fusion Stone product help Shouldice understand the needs charitable causes:
"As a third generation, family-owned company, Shouldice Designer Stone, the makers of Fusion Stone feels a distinct responsibility and connection to the concept of community. We endeavour to give back in support of worthy, charitable and not-for-profit organizations and causes."
In its collaboration with Habitat for Humanity, Fusion Stone will be used to help the organization build one of its homes in Sauble Beach, Ontario. On its blog post, Shouldice Designer Stone has
prepared a video
that shows how the company will help construct the property.
"We are proud to have had the opportunity to provide support to this important organization and especially to this project in our own regional community," the company adds.
About Habitat for Humanity
Habitat for Humanity is a global non-profit organization that focuses on creating affordable housing solutions for communities lacking resources. The group has been operating for the past 40 years and its mission is "To mobilize volunteers and community partners in building affordable housing and promoting homeownership as a means to breaking the cycle of poverty."
About Shouldice Designer Stone
Ontario-based Shouldice Designer Stone has nearly 70 years of experience in delivering leading stone and veneer products in Canada. The company has built a reputation for innovation, while also acquiring a rapport with its customers that is built on high quality products and leading customer care. The 100% Canadian family owned business is now in its third generation of providing stone products in the country.
About Fusion Stone
Fusion Stone
is an easy and budget-friendly way to beautifully upgrade your home, inside and out. A patented innovation, Fusion Stone is a
thin stone veneer
that is easily installed with the included stainless steel clips & screws. You just screw it to the wall and it's "Hooked for Life.
Available in three distinct types, all backed by a Lifetime Guarantee, Fusion Stone can be installed on both new and existing wall assemblies in any weather, by anyone. With just a few basic tools your average home handyman is transformed into a Fusion Stone expert.