Donny Shimamoto to Teach Four Courses at the New OSCPA Accounting Expo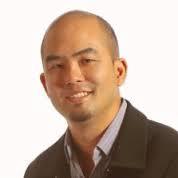 September 26, 2016 - Donny Shimamoto will present four different courses at the
2016 OSCPA Accounting Expo and Conference
. The new two-day event is a roll-up of the previously delineated Financial Planning Conference, Fall Industry Conference, and K2 Enterprises Technology Conference. The Oklahoma Society of CPA's will be offering twenty six sessions in seven tracks on September 29th and 30th at the Hyatt Regency Hotel in Tulsa.
Shimamoto
will be instructing all four sessions on Friday, September 30th beginning with
Leveraging Your Personal Brand for Accountants
which focuses on the distinction between a CPA's personal branding power versus the business persona. His second course,
A Systematic Approach to IT Budgeting
, will cover how to develop a detailed IT budget to support better cash flow and financial management.
The third class in Shimamoto's installment is
Self-Assessing Your IT Risks
which will help attendees determine the correct management of their own IT risks and liabilities. The final course under his instruction is
Turning Budgeting & Planning Into a Competitive Advantage
. In this course Donny will teach attendees how to better plan and manage reporting which results in better decision making for a competitive advantage. He will also review technologies available to support budgeting and reporting processes.
Donny is the immediate past chairman of the AICPA's Information Management & Technology Assurance Executive Committee, and former member of its Governing Council and Assurance Services Executive Committee, and an honoree of multiple industry awards. He has worked on several international collaborations between the AICPA and CIMA related to business intelligence and is also a frequent speaker on how management accountants can help add-value to their organizations.
Donny has been recognized as one of the Top 100 Most Influential People by Accounting Today in 2013 and 2014, a Top Thought Leader in Public Accounting by CPA Practice Advisor from 2012 to 2016, he received the 2009-2010 President's Award from the Hawaii Society of CPAs, was named to CPA Technology Advisor's 40 Under 40 list in 2007, 2009 and 2014, a Hawaii Top High Tech Leader in 2004, and was recently awarded the AICPA Standing Ovation Award.
About Donny Shimamoto
Donny C. Shimamoto, CPA.CITP, CGMA, is the founder and managing director of IntrapriseTechKnowlogies LLC, a specialized CPA firm dedicated to helping small businesses and middle market organizations leverage strategic technologies, proactively manage their business and technical risks, and enable balanced organizational growth and development. Donny (@DonnyITK) is a recognized thought leader in the Accounting Technology performance management fields. He is dedicated to helping accountants and small businesses become more efficient using the most innovative tools and systems available to generate higher profits. For more information, visit
http://www.donnyitk.com/
where you can find Donny inspiring the next generation of business professionals in his personal blog on leadership, business, IT and his life as a technical CPA.
About IntrapriseTechKnowlogies
IntrapriseTechKnowlogies LLC (ITK) is an advisory-focused CPA firm specializing in organizational development and business process outsourcing for small businesses, middle market organizations, and nonprofits. With expertise in right-sizing enterprise processes and leveraging cost-effective enterprise technologies that enables small and mid-sized organizations to gain a competitive advantage, ITK is focused on providing executive-level technology management, enterprise architecture, business performance management, information architecture and management, technology risk management, and knowledge management consulting services. Visit
http://www.intraprisetechknowlogies.com/
for more information. ###
Email IntrapriseTechKnowlogies