Michael Brownlee of Fisher Rushmer, P.A. Law Firm in Orlando is Now a Board Certified Appellate Attorney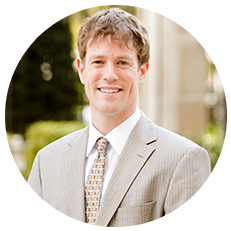 October 5, 2016 - After years of preparation,
Michael Brownlee
, of the Orlando law firm of
Fisher Rushmer, P.A.
, is now one of only 178 attorneys in the entire state of Florida recognized by the Florida Bar as a Board Certified Civil Trial Lawyer.
Board Certified lawyers are legal specialists who have set themselves apart from the crowd based on their experience in the field, dedication to a particular area of law, and additional commitment to improving themselves both professionally and personally.
Board Certification is the pinnacle of success for an appellate attorney. To achieve this milestone, Brownlee had to meet the following minimum qualifications for lawyers:
Practice Experience: Five years overall (at least 30 percent of the attorney's caseload must have been in appellate practice in the 3 years preceding the application process for certification), primary counsel in at least 25 appeals in the 5 years preceding the application process (and at least 5 oral arguments).
Peer Review: 4 appellate attorneys and 2 appellate judges must "attest to the applicant's substantial involvement and competence in appellate practice, as well as the applicant's character, ethics, and reputation for professionalism."
Education: To become Board Certified, the applicant must have completed 45 hours of continuing legal education in appellate practice over the last 3 years.
Examination: To become Board Certified, the applicant must pass an examination designed to demonstrate sufficient knowledge, proficiency and experience in appellate practice – including the recognition, preservation, and presentation of trial error, and knowledge and application of the rules of appellate procedure applicable to state and federal appellate practice in Florida – to justify the representation of special competence to the legal profession and public.
Only 7 percent of the attorneys in Florida are Board Certified in any subject.
"I am honored to be board certified in appellate practice. The process for achieving board certification is difficult and I am proud to be able to say I am an expert in the area of law I'm most passionate about," said Brownlee.
Brownlee handles civil and criminal appeals in Florida and in federal courts of appeal across the country. He is licensed to practice in each of Florida's appellate courts and most of the federal circuit courts of appeal. In addition to Florida's district courts of appeal, Brownlee has performed oral argument at the U.S. Court of Appeals for the First Circuit in Boston, the U.S. Court of Appeals for the Fifth Circuit in New Orleans, the U.S. Court of Appeals for the Sixth Circuit in Cincinnati, and the U.S. Court of Appeals for the Eleventh Circuit in Atlanta. He has also been lead appellate counsel in two appeals before the Florida Supreme Court.
Brownlee is a member of the Appellate Practice section of the Florida Bar and the Orange County Bar Association's Appellate Practice Committee. In addition to his appellate practice, Mr. Brownlee handles various civil litigation matters at the trial level. Mr. Brownlee holds an "AV Preeminent" peer review rating from Martindale-Hubbell.
About Fisher Rushmer, P.A.
The Orlando law firm of Fisher Rushmer, P.A. has been providing quality legal advice and services to clients in Central Florida and throughout the entire state since 1984. At Fisher Rushmer, P.A., clients are served by attorneys, not case managers, so you will receive the highly-skilled representation that you need in a cost-conscious manner. Recognized for excellence year after year, Fisher Rushmer, P.A. continues to be a top-ranked law firm throughout Florida, providing the resources of a large law firm with the personal touch of a smaller firm.
Email Fisher Rushmer, P.A.