Thomas Jefferson School of Law's Center for Law and Social Justice Expresses Concern about Alfred Olango Shooting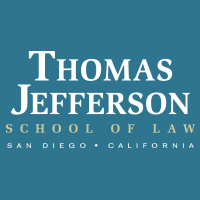 Shooting Appears to Reflect Disturbing Nationwide Trends Toward Excessive Police Violence Against African Americans
SAN DIEGO, 10/2/16- The Center for Law and Social Justice at Thomas Jefferson School of Law expresses grave concerns about this week's fatal police shooting in El Cajon of Mr. Alfred Olango, an unarmed African-American man.
The Center joins other community and activist organizations in calling for a thorough investigation of Mr. Olango's death. In the interim, we at the Center are deeply concerned that Mr. Olango's killing seems to reflect some disturbing nationwide trends.
African-Americans are disproportionately subject to state violence in the criminal justice system. This violence often takes the form of mass incarceration: African-Americans comprise only 13 percent of the U.S. population but constitute nearly 1 million of the total 2.3 million incarcerated population in the United States; a stunning one in six Black men today has spent time incarcerated. And as the Black Lives Matter movement highlights, state violence often turns fatal along racially disproportionate lines. In recent years African-Americans comprised 39 percent of non-attacking police killings.
The Center for Law and Social Justice expresses condolences to the family of Mr. Olango and the members of the community, and expresses its hope that Mr. Olango's death will serve as a catalyst for effective conversations and actions towards greater respect for African-American lives, and an end of the subordination of the African-American community.
"We hope that Mr. Olango's death can serve as a wake-up call to the community about the troubling pervasiveness of violence against African-Americans," stated Kaimipono Wenger, Associate Professor of Law and Director of Center for Law and Social Justice at Thomas Jefferson School of Law. "It is past time for America to truly realize that Black Lives Matter."
Professor Wenger also echoes the earlier statement of the Society of American Law Teachers: "We call for an end to racialized state violence. We call for the prosecution of and accountability for the state actors who otherwise kill with impunity. We call for the end of mass incarceration as an economic and social engine of inequality. We call for vigorous intervention in law enforcement and criminal justice systems to permanently change current practices and mindsets that too often pit law enforcement and people of color against one another. In the interim, we support the ongoing peaceful demonstrations against state violence and terror."
Proessor Kaimipono Wenger is available for interviews and questions by phone at 619-961-4347 and by email at
kwenger@tjsl.edu
.
The mission of the Thomas Jefferson School of Law in San Diego is to provide an outstanding legal education for a nationally-based, diverse student body in a collegial and supportive environment with attention to newly emerging areas of law, particularly those related to technological development, globalization and the quest for social justice.
The Center for Law and Social Justice promotes research and teaching in areas of public policy and law relating to civil rights, civil liberties, international human rights, and equal access to justice.
CONTACT: Professor Kaimipono Wenger, 619-961-4347,
kwenger@tjsl.edu
; Thomas Jefferson School of Law Director of Marketing and Communications Edgar Hopida, 619-961-4314 or 619-913-0719,
ehopida@tjsl.edu
Email Thomas Jefferson School of Law