Small Businesses & Churches Raise Excitement About Fall Season With Fall-Themed Trunk-or-Treat & Fall Festival Bags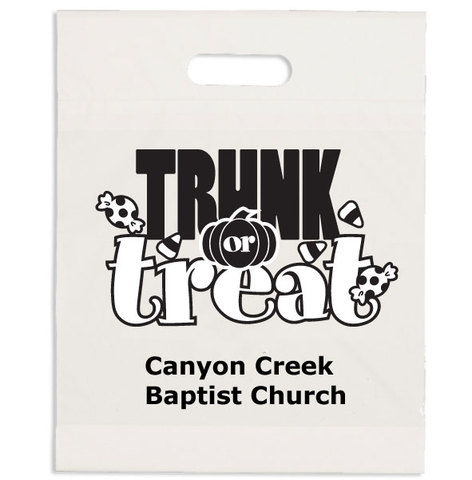 October 7, 2016 - The fall season is here and whether you celebrate Halloween or have a fall festival planned,
Bagwell Promotions
has the imprinted fall-themed bags small business, non-profit organizations or churches needs.
The event of "trunk-or-treating" was creating during the 1990's as an alternative to the more traditional trick-or-treating for those who don't celebrate Halloween, usually for religious reasons. People decorate the trunks of their cars and provide games and/or candy to the local kids participating. Some parents participate with this alternative because they see it as being safer for their children, as they aren't walking up to a stranger's door to potentially be pulled inside. Other families participate as they would rather not have to walk to entire neighborhood all night long. Regardless of the reason or reasons families participate, trunk-or-treat is a popular event. Bagwell Promotions is the only company to offer stock for trunk-or-treat bags.
This is a great opportunity for small businesses and churches because they can take these community events and use them as a way to spread awareness of their brand. Especially so with using the imprinted fall-themed bags as a way to print their logo or message on the bag and pass out the created bags at these events.
Additional information on
Fall Festival Bags
or
Truck or Treat Bags
s available at the Bagwell Promotions website or by calling toll free 1-866-281-8830.
About Bagwell Promotions :
For over 35 years, Bagwell Promotions has offered over 500,000 imprinted promotional products including: coffee mugs, pens, flashlights, magnets, ID bracelets, key chains, corporate apparel and more. Most can be imprinted with a company or organizational name, logo or message.
Email Bagwell Promotions`