Avidor.Law Launches Venture Capital Practice in World Trade Center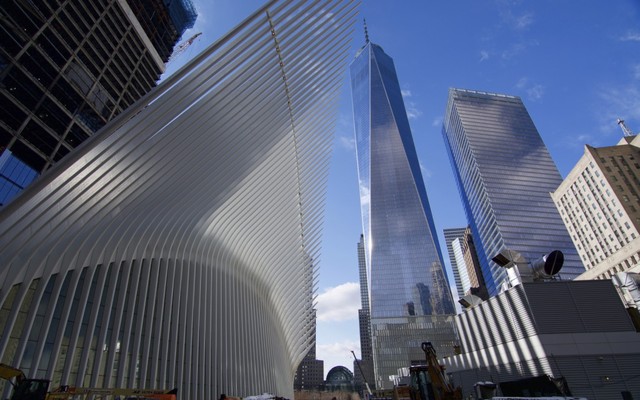 New York, New York, October 7, 2016 - Avidor.Law recently celebrated its opening in the World Trade Center in downtown Manhattan. Founded with start-ups in mind, Avidor.Law was launched with the goal of helping high-potential entrepreneurs and experienced investors navigate the unique challenges of doing business in the dynamic environments of NYC and Silicon Valley. The firm provides responsive legal services across all phases of maturity, from the formation phase through rapid growth and profitable exit.
"As entrepreneurs and investors ourselves, we are uniquely positioned to help navigate the confluence of technology and opportunity in today's innovation ecosystem", says firm founder Jonathan Avidor. He added "I have been working with innovators and investors from Silicon Valley to New York and Tel Aviv since 2005 and can provide guidance through all phases of the business cycle across multiple geographies."
Avidor.Law provides a full range of legal services for entrepreneurs, venture capitalists and investment funds, including corporate formation & governance, partnership & LLC agreements, SAFE notes & convertible notes, priced equity financings, mergers & acquisitions, employment & separation agreements, fund formation, capitalization strategy & management, commercial contracts & joint ventures, license agreements, real estate private equity, executive compensation and options plans.
Gil Eyal, CEO of HYPR Brands and long-time client of Mr. Avidor, said, "Jonathan has been a trusted advisor for me and HYPR dating back to his days as a big-law attorney. I'm excited for the launch of Avidor.Law because I'm now getting the same level of sophisticated counsel as before, but in a much more flexible format." HYPR Brands runs a successful and growing influencer analytics platform and employs more than 20 people across NYC and Tel Aviv. Mr. Eyal also said, "Jonathan has been there for us every step of the way – from angel and seed financings through rapid hiring, strategic joint ventures and a wide range of commercial agreements covering all of our important initiatives."
ABOUT JONATHAN AVIDOR
Mr. Avidor holds a JD-MBA from Northwestern, where he graduated cum laude and was a merit scholar. He is a published author and is regularly invited to present at the Forum for Economists International on the topic of innovation. Prior to founding Avidor.Law, Mr. Avidor practiced law at Sullivan & Cromwell (NYC) and Goodwin Procter (Silicon Valley), focusing on venture capital, private equity, real estate and M&A for a wide variety of clients ranging from banks such as Goldman Sachs and Barclays to venture capital leaders such as Khosla Ventures and Sequoia Capital. Mr. Avidor also notably represented Lynda.com in its sale to LinkedIn for $1.5BN in 2015, Modest.com in its sale to PayPal in 2015 and Replay Technologies in its sale to Intel for $150M in 2016.
Prior to his career in law, Mr. Avidor consulted companies such as Google and Jamba Juice as an associate of Market Street Partners and advised high net worth clients as an associate of Fisher Investments. Mr. Avidor is licensed to practice law in New York and California and a member of the American Bar Association. He is Co-Founder of The Urban Resource Project, a non-profit organization alleviating poverty through technology, and a Manhattan restaurateur. Mr. Avidor has also been a licensed pilot since 2007.
For more information, please visit
www.Avidor.Law
or call (212) 739-9260.