Brian Malanaphy Assumes Director of Consulting Position at IntrapriseTechknowlogies LLC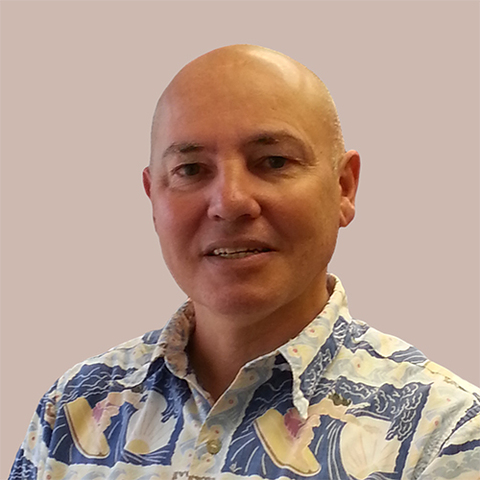 October 7, 2016 - Brian Malanaphy has joined
IntrapriseTechKnowlogies LLC
(ITK) as a Director in its Consulting practice, managing projects and system implementations for clients across the Hawaiian Islands, and on the mainland. ITK is an advisory-focused CPA firm with a technology specialty, assisting middle market organizations and nonprofits in business process improvement and organizational development.
Brian joined ITK to help small businesses and middle market organizations leverage strategic technologies, proactively manage their business and technical risks, and enable balanced organizational growth and development.
Brian also works with larger organizations as a trusted business advisor for business systems solutions, planning, and implementations.
Brian is an information technology and business process improvement professional with over 25 years of broad based consulting experience in all phases of IT business systems analysis, strategy, selection, implementation, support, and associated business process improvement. He has extensive experience with enterprise resource planning (ERP) systems, including needs analysis, request-for-proposal (RFP) development, system and vendor selection, requirements analysis, system implementation, project management, risk mitigation, and quality assurance & vendor oversight.
Brian has additional training and experience in: IT strategic planning, systems architecture, IT security, and IT governance, as well as change management and business process improvement. He also has experience in cloud-enabled technologies, IT infrastructure, including LAN and WAN design and implementation, database application design and development, and web-based application development and integration.
Brian commented on his role with the ITK team:
"My focus is assisting ITK's mid-sized clients with improvements to their financial systems integration, business intelligence reporting, and business processes." He continued, "I also focus on helping to optimize a client's IT infrastructure, with specific focus on the identification and implementation of cloud technologies to enable anywhere, anytime access to core business applications."
Brian holds a Bachelor of Arts in English from the State University of New York College and is the former President of the Association of Information Technology, Honolulu Chapter. He is also an active member with Toastmasters International.
About IntrapriseTechKnowlogies LLC
IntrapriseTechKnowlogies LLC (ITK) is an advisory-focused CPA firm specializing in organizational development and business process outsourcing for small businesses, middle market organizations, and nonprofits. With expertise in right-sizing enterprise processes and leveraging cost-effective enterprise technologies that enables small and mid-sized organizations to gain a competitive advantage. ITK is focused on providing executive-level technology management, enterprise architecture, business performance management, information architecture and management, technology risk management, and knowledge management consulting services. Visit
http://www.intraprisetechknowlogies.com/
for more information.
Email IntrapriseTechKnowlogies, LLC