Thomas Jefferson School of Law Professor Brenda Simon Awarded Thomas Edison Innovation Fellowship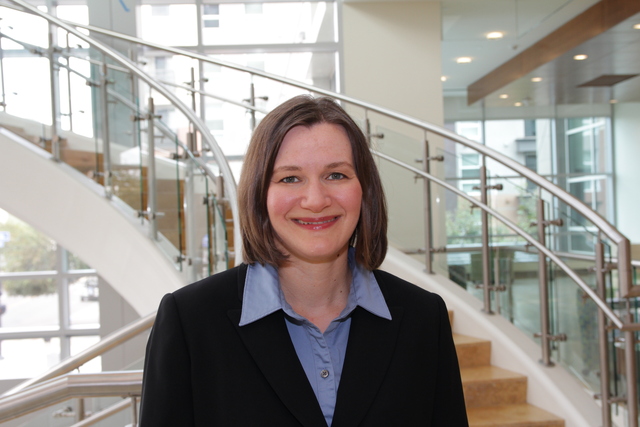 SAN DIEGO, CA, 10/11/16 – Thomas Jefferson School of Law is proud to announce that Professor Brenda Simon has been awarded a Thomas Edison Innovation Fellowship by the Center for the Protection of Intellectual Property at George Mason University School of Law.
The Thomas Edison Innovation Fellowship is a year-long, non-resident fellowship program that brings together a group of scholars to develop research papers on patent law and policy. The Edison Fellowship is one of the centerpieces of the Center for the Protection of Intellectual Property's mission to promote a better academic discussion about intellectual property rights with substantial scholarship produced from rigorous research that examines the moral and economic value of patented innovation.
The Edison Fellowship consists of a series of invitation-only conferences over the course of a year in which Edison Fellows study and discuss a structured curriculum, engage in roundtable discussions with expert senior scholars and industry representatives, and share and collaborate on both their research and early drafts. The fellowship culminates in the production of substantial academic research papers that are published in law journals or other peer-reviewed academic journals.
Professor Simon's scholarship explores the intersection of new technology, intellectual property law, and big data. She has presented her research at Harvard, Stanford, Berkeley, and numerous other law schools. Professor Simon's works have been accepted for publication in leading law reviews and scientific journals, including the Northwestern University Law Review, Houston Law Review, and Nature Biotechnology.
"I am very excited to have the opportunity to interact and engage with industry leaders and senior scholars through participation in the Edison Innovation Fellowship," says Professor Simon. "The fellowship also provides a national forum for other academic institutions as well as industry to learn about Thomas Jefferson's strengths in intellectual property law." Professor Simon will continue teaching at Thomas Jefferson School of Law during the fellowship.
Thomas Jefferson School of Law offers a comprehensive legal education to a nationally-based, diverse student body. The non-profit law school is consistently ranked as one of the most diverse law schools in the nation, with 52 percent of its most recent class being students of color. Located in Downtown San Diego, Thomas Jefferson Law has evolved into an innovative, cutting-edge law school, devoted to the individual needs and success of its students. More information is available at
www.tjsl.edu
.
—- END —-
CONTACT: Thomas Jefferson School of Law Director of Marketing and Communications Edgar Hopida, 619-961-4314 or 619-913-0719,
ehopida@tjsl.edu
Email Thomas Jefferson School of Law