Strategy Workshop Facilitation from Intrafocus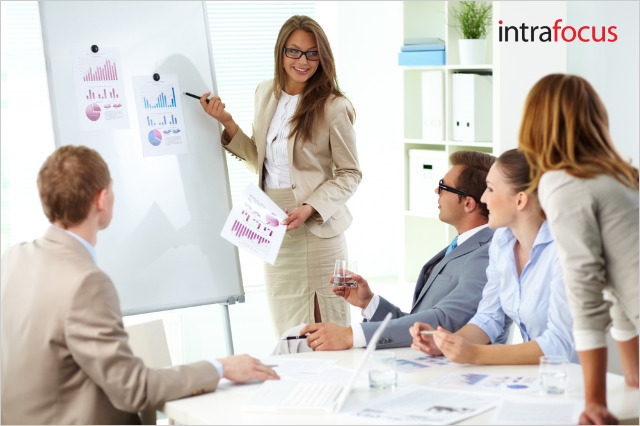 October 13, 2016 - Intrafocus is offering its expertise to provide strategy workshops facilitated by their independent strategy consultants. Many companies, organisations and government departments fail to implement their strategies effectively due to the lack of strategic process. Intrafocus' consultants can provide an external 'fresh-eyes' view and introduce a formal strategic process based on the Balanced Scorecard methodology.
The three session
strategy facilitation
workshop, examines the four focus areas (or Perspectives) of Finance, Customer, Internal Processes and Organisational Capacity and builds a 'balanced' strategy through the use of multiple facilitated exercises.
The three sessions last between four and five hours each depending on the number of attendees. The facilitator organises 'homework' for the afternoon that usually takes around an hour to complete. This time is also used by the facilitator to write a critique of the session output which is presented the next day.
The ultimate aim is to produce an Integrated Strategy Map that includes a vision, mission, strategic priorities, business objectives, measures, targets and project initiatives. This output is used as the basis of an on-going strategic process to ensure the strategy is successfully implemented.
About
Intrafocus
:
Intrafocus is a strategy management consultancy and balanced scorecard software reseller. They offer services to Europe, The Middle East and Africa. As an affiliate of the Balanced Scorecard Institute, Intrafocus runs strategic planning and balanced scorecard training classes. In-house strategy workshops are also provided for management teams to help them produce lasting strategies that can be successfully implemented.