Fusion Stone Talks about Democratisation of Stone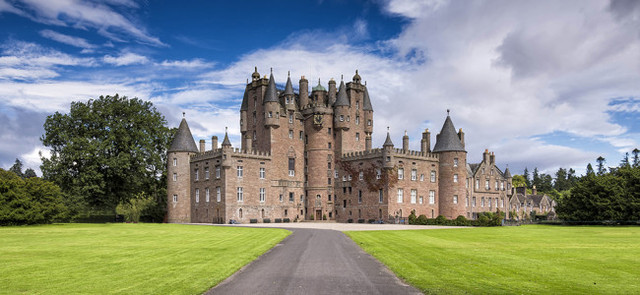 October 14, 2016 - As the creator of the innovative and respected
Fusion Stone veneer
, Shouldice is all about stone and how the material can be used to transform a property. It is fair to say that the Ontario-based company is an authority on stone, and in its latest blog post Shouldice Designer Stone discusses the
history of stone
, its adaptability, and how it has been democratised.
The company says that stone was once a material reserved for the rich and powerful. It was the de facto material for grand buildings, such as castles, palaces, and residences of the elite. The strength and durability of stone meant that it was also ideal for infrastructure construction projects like bridges and walls.
Shouldice Designer Stone says that the availability of stone as an accessible material started in the 19th century and into the 20th century. While stone retained its desirable qualities, there was more competition in the form of other materials like steel, brick, and concrete.
"By this point stone was mostly being used by the wealthy upper crust of society to build and decorate their homes, offices, and other properties. The use of stone was, in a way, a public declaration of your wealth and status."
Stone finally became accessible to the masses with the development of stone veneer, which Shouldice says democratised the material and made it affordable to most. The company says veneer takes the best qualities of stone, but adds some key advantages. Fusion Stone is an innovative adaptation of the veneer concept and boasts many qualities that are desirable amongst customers. With Fusion Stone, Shouldice has become a sought after name in Canada.
Strength
The properties of stone as a strong and long-lasting building material is evident in history. The material was used to develop historical empires. Shouldice cites many historical buildings as examples of stone in use, such as the Coliseum in Rome and the Great Wall of China. Other notable examples of stone in history include the Egyptian Pyramids and the Parthenon in Athens.
All of these world famous structures have been around for thousands of years, and all are still standing. It is a testament to the strength and durability of stone as a construction material. Fusion Stone delivers all those properties on an affordable and highly-useable scale.
"Today, thanks to Fusion Stone, you too can enjoy the strength and durability of stone. You may not be building a cathedral meant to last millennia, or a wall to resist a siege, but using stone veneer will protect your property. Fusion Stone is fire resistant, and protects your property from the elements."
Beauty
In terms of creating a desirable aesthetic, few materials can match stone. Throughout history and even in modern times, stone is often used when creating something that will be appealing to look at. Despite the introduction of glass, brick, steel, and other materials, stone is still highly sought after as a design choice.
Fusion Stone builds on the aesthetic qualities of stone by making it easier to use. While stone is beautiful, it is traditionally harder to work with than other materials. Fusion Stone removes this difficulty, allowing homeowners to create a DIY finish that delivers all the aesthetic expectations of stone.
Price
Stone was once the preserve of the rich and entitled. It was a material that was expensive to source and consequently expensive to buy. Only in the last few decades, and with the advent of products like Fusion Stone, has that changed. Veneer is cost effective because it weighs less than traditional stone and is easier to ship.
Thin stone veneer is both weight and size effective, meaning it costs less to make and much less to install, compared to stone masonry. Fusion Stone uses a patented clip system to make DIY installation easier, adding extra savings to the customer who can save on labor costs.
About Shouldice Designer Stone
Ontario-based Shouldice Designer Stone has nearly 70 years of experience in delivering leading stone and veneer products in Canada. The company has built a reputation for innovation, while also acquiring a rapport with its customers that is built on high quality products and leading customer care. The 100% Canadian family owned business is now in its third generation of providing stone products in the country.
About Fusion Stone
Fusion Stone
is an easy and budget-friendly way to beautifully upgrade your home, inside and out. A patented innovation, Fusion Stone is a thin stone veneer that is easily installed with the included stainless steel clips & screws. You just screw it to the wall and it's "Hooked for Life.
Available in three distinct types, all backed by a Lifetime Guarantee, Fusion Stone can be installed on both new and existing wall assemblies in any weather, by anyone. With just a few basic tools your average home handyman is transformed into a Fusion Stone expert.