Toronto Confusing Uber Situation Says Ride Sharing Car Insurance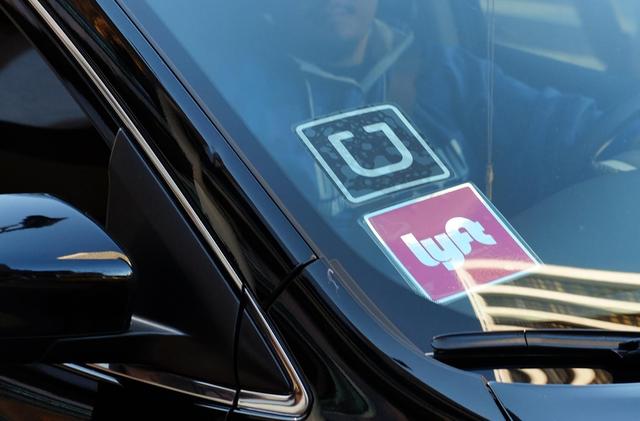 October 21, 2016 - Ride Sharing Car Insurance (RideSharingCarInsurance.com) says the situation with Uber in Toronto continues to be
hugely frustrating
. Uber and other ride-sharing companies are legal in Toronto these days. The city classes these services as Private Transportation Companies (PTC) and issued a license for Uber for the first time earlier in August.
One of the key questions surrounding the issuing of a bylaw through regulations and a license for the company is whether the drivers will adhere to the bylaw rules. For example, now that auto insurance is available via Intact Insurance, will the drivers take up that insurance or continue to try to operate with their regular personal policy?
Long-time critics of Uber have said the city of Toronto created laws and a date in July that was unrealistic for the company to meet the requirement of the bylaw. One of the laws issued by the city was that Uber vehicles must carry a sticker on the passenger side back windows while it is in use as a PTC car.
Ride Sharing Car Insurance points out that Toronto has been too slow to get to this point and it still can't sort out how to manage Uber properly.
"Let's not forget Toronto is the largest city in Canada, it should have been a forward mover in terms of adopting Uber. Now with legal regulations in place, Uber willing to comply, and auto insurance in place, the whole process should now be easy. Instead the city is dragging its feet with licenses and making Uber driver use a sticker.
That's well and good, but Uber drivers are simply ignoring the sticker rule. Claims that it could spark problems with taxi drivers may be true, but Toronto needs to make a stand or remove the stipulation."
Global News conducted a mini-experiment. The news outlet called five Uber drivers to the downtown Toronto area through the app. None of those who arrived were lacking the PTC operation sticker. Four of the drivers said that they were completely unaware of the rule, while one said he hd received an email.
So, why isn't Uber telling its drivers, or was that merely an excuse? However, highlighting that some drivers may flaunt the rules of the bylaw, one driver said he would not show the sticker regardless. He argued that the sticker draws too much attention. Uber drivers, despite their new legality, are targets for taxi drivers who are still protesting the company.
The taxi industry is angry by this development, with Sam Moino, spokesperson for the Toronto Taxi Alliance says:
"It's astonishing that they get to get away with it. We're following the rules and regulations as we always do, and we expect Uber to do the same thing."
About Ride Sharing Car Insurance
Ridesharing Car Insurance is an authoritative website aimed at those searching for Uber and Lyft auto insurance coverage through Intact Insurance. We are insurance industry experts who have a wealth of knowledge and expertise regarding Uber and other ridesharing services such as Lyft, so we can also help you through the process of getting a policy. Our easy to use our
ridesharing car insurance quote
engine can give you a quote on
Uber auto insurance
in seconds, with quotes from over 25 of Ontario's leading providers.
Email Ridesharing Car Insurance