A fang-tastic Halloween feast from Audio4fun for all ghosts, goblins, and pranksters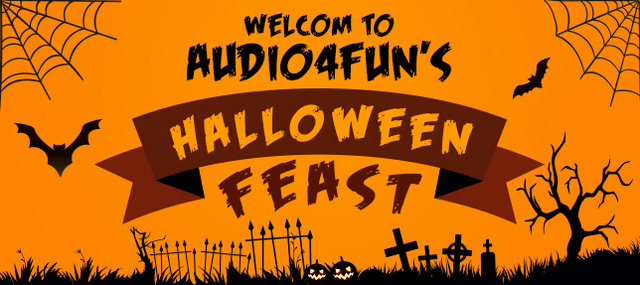 October 22, 2016 - Halloween is pervading into our world and its effects are already materializing on Facebook, YouTube, Twitter and many other social sites. However, the celebration is not just about the activities on October 31, it is also about the holiday spirit of fun and fantasy one can experience on the Internet on many other days. To help Internet users spread this spirit in the online world, Audio4fun is hosting a software feast from now to the end of the celebration and this feast promises to be so great that some online devils out there may even bleed from the excitement. More information can be found at
https://www.audio4fun.com/halloween.htm
"Audio4fun recognizes that Halloween is not just about the seasonal activities like trick-or-treating, decorating or carving pumpkins in the real world. It's something bigger and lasts longer with more related activities online; this viral impact on the Internet lasts for some time," said Chris R.F., Head of Quality Administration.
"At this time of the year, isn't it nice to have something very Halloween to post on your social account and then add to the comments with friends? For that reason, we put a lot of effort into building a whole special site – a software feast so distinct that anyone can join in, enjoy themselves, and add to the chilling excitement. Anyway, keep your eyes open when you visit; there are many things to explore, and the next scream you hear may be your own," Chris added.
Halloween spirit has taken over Audio4fun, and the company hopes that all of its users will feel the same way when enjoying this year's feast we're calling "
Red Hot Halloween
". There are three main dishes: "Rip the Price off", "Spooktacular Free-ze" and "Factland" to be discovered.
With the first dish "Rip the Price off", after choosing the favorite software and feasting on it, any online devils can make audio messages, create videos with creepy effects, or produce a blood-curdling prank call, as well as many other activities from slightly spooky to very scary. In addition, the second dish "Spooktacular Free-ze" contains free voices of frightening creatures, free hair-raising background effects, and free audio-themed sounds for even more creativity. However, only the smart spooks who choose the software that can even raise hell -
Voice Changer Software Diamond
- will be able to enjoy the free voices. It will be a really fun way for everyone to carve out some good times by using these first two dishes, with the third especially special area - "Factland" – want to know more, just visit us now online to get the latest facts on Factland!
October 31 is coming near. Dedicated with great effort from Audio4fun, "Red Hot Halloween" is going to be, with a 30% discount for all of the products, free add-on effects, and popular Halloween facts, a hauntingly delightful event for everyone. For more information about this fang-tastic feast, all readers can visit
https://www.audio4fun.com/halloween.htm