MoneyBug Utilizes Revolutionary Technology to Calculate Home Offer Instantly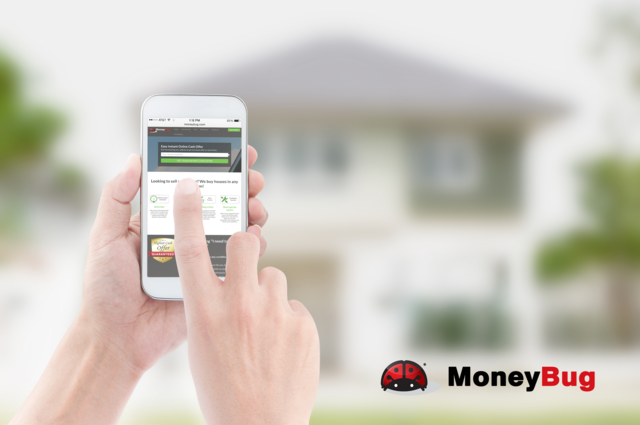 Irving, Texas: MoneyBug, a nationwide home buying and property acquisitions company, has released cutting-edge technology that stands out within the realm of real estate. They are the only company of their kind to provide guaranteed cash offers for a home instantaneously. MoneyBug's dedication to specialized data and cutting-edge technology has made their mission clear: for homeowners to sell their house through a process that is as fast and straightforward as possible.Site visitors need only enter their address to receive a cash offer instantly. It is actually that simple, and it really is that fast.
Since its founding in 2008, the Dallas-based company has expanded nationwide and facilitated the purchase of enough homes to equal over one-billion dollars in acquisitions. With such ambition and prevalence in the market, MoneyBug can utilize years of data compiled from their successful property acquisitions. Their massive database of existing property statistics, when combined with MoneyBug's unique
patent-pending technology
, is what allows the company to accomplish what other cash-for-home companies cannot: a real cash offer that is provided instantly, just by typing in the homeowner's address.
Other home buying companies claim the ability to provide "instant cash offers" as well, but these companies seem disingenuous and provide cash offers which are neither instant nor guaranteed. What customers do not know, is these online "offers" are often not a final, guaranteed amount that will be paid for the home. After the client fills out the required lengthy paperwork detailing the home's information, the forms are forwarded to one of the company's buying agents. The agent manually researches the property's values and calculates the home's value. After which, the agent will notify the homeowner of their actual offer within a few hours or sometimes days,
MoneyBug is different thanks to their established,
successful history
of acquisitions and technological superiority. These important qualities combine to create an unprecedented buying process that ensures speed and simplicity. Unlike other cash-for-home companies, MoneyBug's offer is real and paid in full once the home is closed in as little as seven days. MoneyBug works to exceed client expectations through prompt payment of a cash offer that is guaranteed to be the highest amount possible. The "Highest Offer Guarantee" ensure that, even if a house is old or damaged, MoneyBug will buy the home as-is and still pay top dollar. There is no need to make repairs before the sale; there are no fees to pay, no commissions, and no closing costs.
It is evident how MoneyBug stands alone against other cash-for-home companies and eliminates the need for traditional services, such as realtors or MLS. The Texas company has shown an extraordinary knack for
growth and innovation
, and MoneyBug alone delivers a simpler, faster, and more stress-free experience of selling your home as promised. By knocking out bigger competitors in the housing market, MoneyBug has successfully established a presence in metro areas coast-to-coast and has even further expansion planned for the future.