Intrafocus Annouces Cascading Scorecard and Rollup Feature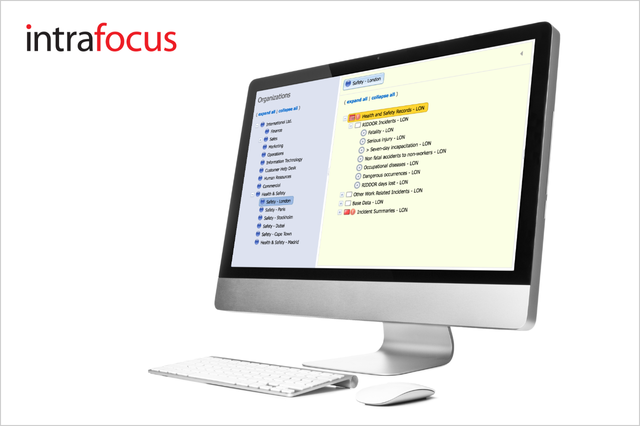 October 27, 2016 - It is a major problem to cascade scorecards across multiple departments and rollup actual values. At best, it can be resolved by linking spreadsheets on a common server, at worst it is a manual process that can take days to complete.
"We have known about this problem for some time" says Clive Keyte, Director at Intrafocus "it is a simple problem to understand, but a very difficult one to resolve. Our engineers have come up with a fantastic solution that we think will revolutionise the use of scorecards"
The solution is simplicity itself from the users perspective (although the code behind the solution is very sophisticated). All they have to do is create one master scorecard. This can be copied to multiple departmental locations and marked as a 'rollup' scorecard. At the lower levels, any values entered into the scorecards are rolled up to the topmost level.
But it does not stop there. To uniquely identify the metrics in the departmental scorecards, there is an option to automatically generate a prefix or suffix. This is applied to all entities created in the system including scorecards, dashboards and reports. The bonus is, when a dashboard is created as part of master, it is automatically created wherever a departmental scorecard exists.
The productivity gain is enormous
. Only one master has to be created and everything else flows from there.
"We have only scratched the surface of the application of this new technology" says Keyte, "its has an obvious use in areas like Health and Safety or Telesales Operations, but there are hundreds of other areas were repetitive scorecards are used, we are very excited"
The solution also has the flexibility for departments to add their own unique metrics. These do not get rolled up to the upper levels. In this way, departmental managers can still manage at a departmental level if they wish.
For more information on this solution, there is a publically viewable system available:
QuickScore Cascade
, just sign in and look at the Health and Safety scorecard.
About
Intrafocus
:
Intrafocus is a strategy management consultancy and balanced scorecard software reseller. They offer services to Europe, The Middle East and Africa. As an affiliate of the Balanced Scorecard Institute, Intrafocus runs strategic planning and balanced scorecard training classes. In-house strategy workshops are also provided for management teams to help them produce lasting strategies that can be successfully implemented.