2016 AICPA Controllers Conference to Feature Thought Leader Donny Shimamoto as Key Presenter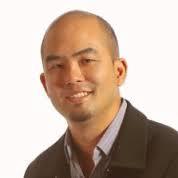 November 1, 2016 - Donny Shimamoto will be presenting two courses at the 2016 AICPA Controllers Conference in Las Vegas, Nevada. His first session,
Project Management for Accountants
, will teach attendees how to create a project charter to increase the success rates for projects and to help organizations increase the value they obtain from projects. The second course,
Business Ethics for Accountants
, evaluates through an interactive format how organizations have integrated ethics into their business practices. It will highlight the important role that accountants play in helping their organizations to improve performance while maintaining a high standard of conduct that keeps them out of the news for bad behavior.
"The CFO's and Controller's contributions are essential to an organization's success. Their reach extends across strategic planning, organizational leadership, and performance management but not all of them understand their impact. These courses will enable them to contribute to the success of their organizations while maintaining the high ethical standards and objectivity of the accounting profession."
Shimamoto continued,
"This event addresses the responsibilities shared by CFOs and controllers, across industries nationwide, for a hand-on learning experience that can be immediately applied when they go back to their organizations."
Donny
is the immediate past chairman of the AICPA's Information Management & Technology Assurance Executive Committee, and former member of its Governing Council and Assurance Services Executive Committee, and an honoree of multiple industry awards. He has worked on several international collaborations between the AICPA and CIMA related to business intelligence and is also a frequent speaker on how management accountants can help
add-value to their organizations
.
Donny has been recognized as one of the Top 100 Most Influential People by Accounting Today in 2013 and 2014, a Top Thought Leader in Public Accounting by CPA Practice Advisor from 2012 to 2016, he received the 2009-2010 President's Award from the Hawaii Society of CPAs, was named to CPA Technology Advisor's 40 Under 40 list in 2007, 2009 and 2014, a Hawaii Top High Tech Leader in 2004, and was recently awarded the AICPA Standing Ovation Award.
The
2016 AICPA Controllers Conference
was developed for controllers and will provide the tools needed to successfully negotiate current and future demands. Led by successful experts in the field, the conference provides best practices from personal experience and is interactive to give attendees solutions that can be applied immediately. It offers onsite as well as online attendance. The conference will be held at the Bellagio Resort & Casino in Las Vegas, Nevada, November 10 – 11, 2016.
About Donny Shimamoto
Donny C. Shimamoto, CPA.CITP, CGMA, is the founder and managing director of IntrapriseTechKnowlogies LLC, a specialized CPA firm dedicated to helping small businesses and middle market organizations leverage strategic technologies, proactively manage their business and technical risks, and enable balanced organizational growth and development. Donny (@DonnyITK) is a recognized thought leader in the Accounting Technology performance management fields. He is dedicated to helping accountants and small businesses become more efficient using the most innovative tools and systems available to generate higher profits. For more information, visit
http://www.donnyitk.com/
where you can find Donny inspiring the next generation of business professionals in his personal blog on leadership, business, IT and his life as a technical CPA.
About IntrapriseTechKnowlogies
IntrapriseTechKnowlogies LLC (ITK) is an advisory-focused CPA firm specializing in organizational development and business process outsourcing for small businesses, middle market organizations, and nonprofits. With expertise in right-sizing enterprise processes and leveraging cost-effective enterprise technologies that enables small and mid-sized organizations to gain a competitive advantage. ITK is focused on providing executive-level technology management, enterprise architecture, business performance management, information architecture and management, technology risk management, and knowledge management consulting services. Visit
http://www.intraprisetechknowlogies.com/
for more information. ###
Email IntrapriseTechKnowlogies, LLC