Shop Insurance Canada Says Ontario Auto Insurance Price Hike is a Step Backwards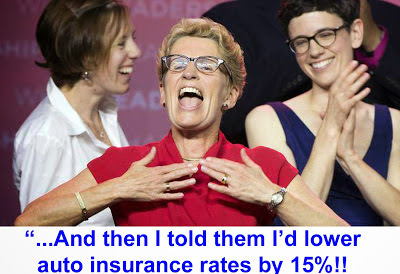 November 3, 2016 - The Financial Services Commission of Ontario (FSCO) released its third quarter auto insurance rate approvals and the recommendations in October, and it was shocking for many. The body recommends auto insurance rates should be increased. Shop Insurance Canada says this is a blow to the provinces quest to lower premium rates and will mean increased insurance costs for consumers.
In its guidance, the FSCO recommended that auto insurance rates should be increased by 1.50%. However, some insurance providers are more cautious about the outlook and have increased rates by as much as 12%.
When a Canadian province recommends increased insurance rates, companies can make an individual decision on how much to raise premiums. We have already seen in some provinces that insurers went against regulatory recommendations and decided not to raise their premiums in 2016. It is unclear at this moment which auto insurers will follow that lead in Ontario, but some have already started raising premiums by up to 12%.
This development has the potential to scupper the hard work the Ontario government and the private insurance industry have put in to decreasing insurance rates in the province. Auto coverage in Ontario is more expensive than anywhere else in Canada, with an average yearly premium of over $1,500.
In 2013, the Liberal government pledged to cut costs by over 15% by 2015, a goal that was ultimately missed. Since then, work has continued to
lower car insurance in Ontario
, with the number now around 10% less than it was in 2013. Insurance industry expert Shop Insurance Canada says that it feels like consumers are back at square one:
"Increased auto insurance recommendations is something we are seeing across Canadian provinces. However, it will be felt more in Ontario, where premiums are already excessively high. After winning praise for its strategy to lower costs for customers, the government is now starting all over again if insurance companies hike rates considerably."
"If insurance companies now increase rates by up to 12%, Ontarians could find themselves back to square one in terms of how much they pay for auto insurance,"
Shop Insurance Canada argues
. "Of course, the majority of companies will raise premiums by lower percentages, and as mentioned some may not higher them at all. However, even a small increase means that hope of continued decreases in Ontarian car insurance costs are harder to predict."
With many Ontarians now facing up to increased auto insurance rates, the need to shop around for auto insurance is hugely important. Using a quoting tool like on Shop Insurance Canada is the best way to ensure you get the best coverage at the most affordable price possible.
About Shop Insurance Canada
Shop Insurance Canada is a Toronto based company that specializes in delivering the best auto insurance products to customers around Ontario and Canada. The
online auto insurance quoting tool
uses an engine that is easy to use and accurate enough to deliver the best auto insurance quotes from over 25 of Canada's leading providers. Shop Insurance Canada also offers expert advice on the auto insurance industry, as well as guides and news to help customers find the best deal possible.
Shop Insurance Canada works hard to bring all the latest insurance news to customers. We believe that understanding the industry starts with knowing what is happening day to day. Our customers and readers are hugely important to us, and we want them to get the best deals by being involved in the industry. If you have any interesting insurance topics or stories, let us know and we will be happy to look into it and write it up.
Perhaps you have a funny story about your premium evaluations, or maybe a genuine worry about the state of insurance in Canada. Shop Insurance Canada wants your voice and story to be heard, so get in touch with us via our official contact page.
Shop Insurance Canada
1003-60 Bathrust St.
Toronto, Ontario
M5V 2P4
Canada
416-913-0151
Email Shop Insurance Canada