Shop Insurance Canada Urges Ontarians to Shop for Auto Insurance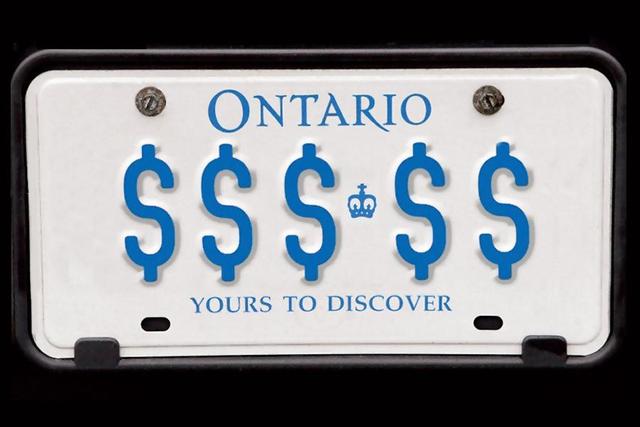 November 4, 2016 - In October, the Financial Services Commission of Ontario (FSCO) released its third quarter auto insurance rate approvals, and the recommendations pointed providers increasing auto insurance premiums. Leading online insurance expert and home of a best-in-class quote engine, Shop Insurance Canada, says that it is more important than ever that customers shop for their insurance coverage.
The FSCO recommended that auto insurance rates should be increased by 1.50%. However, some insurance providers are more cautious about the outlook and have increased rates by as much as 12%. We have already seen in some provinces that insurers went against regulatory recommendations and decided not to raise their premiums in 2016. It is unclear at this moment which auto insurers will follow that lead, but some have already started raising premiums by up to 12%.
Because of the FSCO recommendation, customers could be looking at premium increases by a few percentage points or by as much of 12%.
Shop Insurance Canada says shopping for your auto insurance to get the best deal is always important, but is now essential as Ontario continues to be the most expensive insurance market in Canada. The online insurance expert says explains why customers should shop for auto insurance:
"Thanks to the internet, there is really no reason why customers should not get the best auto insurance deal every time. In the old days, shopping for insurance was tedious and time consuming. Now, customers can get multiple quotes based on their exact criteria in seconds. From the results, finding the most suitable deal at the most affordable price is possible."
However, Shop Insurance points out that recent surveys have shown many consumers still avoid shopping for auto insurance. These customers are simply missing out on the best deals and are almost always overpaying for their coverage. The outlet boasts one of the best quote engines online, allowing customers to save money on the best insurance deals.
The innovative online quote engine is a rating system that sifts through over 25 of the leading auto insurance providers in the province. Our customers get accurate and speedy quotes in a matter of seconds, giving them peace of mind when looking for
affordable auto insurance in Ontario
.
Comparing quotes is a hugely important step towards finding the very best coverage at the very best rate. It can be a pain to do this manually and many consumers simply ignore shopping around through quotes. This is a mistake!
Ontario car insurance providers often have quotes that can vary in price up to hundreds of dollars. Using the auto insurance quote comparison tool can save you money instantly and help you avoid overpaying for coverage. If customers want to have even more accurate quotes, you can try to shop Toronto, Mississauga, Hamilton, Markham, Vaughan, Richmond Hill, Barrie, Kitchener, Ottawa car insurance quotes too.
About Shop Insurance Canada
Shop Insurance Canada is a Toronto based company that specializes in delivering the best auto insurance products to customers around Ontario and Canada. The online
auto insurance quoting tool
uses an engine that is easy to use and accurate enough to deliver the best auto insurance quotes from over 25 of Canada's leading providers. Shop Insurance Canada also offers expert advice on the auto insurance industry, as well as guides and news to help customers find the best deal possible.
Shop Insurance Canada works hard to bring all the latest insurance news to customers. We believe that understanding the industry starts with knowing what is happening day to day. Our customers and readers are hugely important to us, and we want them to get the best deals by being involved in the industry. If you have any interesting insurance topics or stories, let us know and we will be happy to look into it and write it up.
Perhaps you have a funny story about your premium evaluations, or maybe a genuine worry about the state of insurance in Canada. Shop Insurance Canada wants your voice and story to be heard, so get in touch with us via our official
contact page
.
Shop Insurance Canada
1003-60 Bathrust St.
Toronto, Ontario
M5V 2P4
Canada
416-913-0151
Email Shop Insurance Canada