LinkedIn Specialist, Italina Kirknis Speaks at National Work-Life Integration Conference for Realtors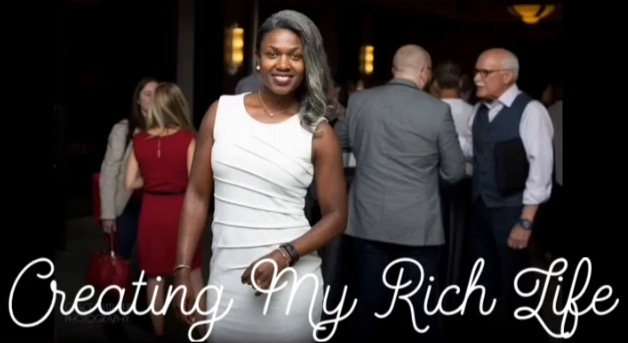 MIAMI BEACH, FL, NOVEMBER 4, 2016: Italina Kirknis, LinkedIn Specialist, served as a Keynote Speaker for the Lab Coats Agent's LIVE Work-Life Integration Real Estate Conference. Realtors and Mortgage Professionals came together to finish 2016 strong by developing both personally and professionally.
On the second day of the three day real estate conference, Keynote Speaker Kirknis gave a high energy and humorous business development talk on How to Be a Rock Star Realtor on LinkedIn. She was able to engage the audience as they learned how to do more on LinkedIn than simply accept Connection Requests and Endorsements.
Day-three was a life changing day that focused on personal development. First, Jim Walberg, sought- after presenter and Partner of The Bay Area Team, Pacific Union- Christie's International Real Estate, inspired the audience to Design a Magnificent Life. A workbook and a time for hands-on application, allowed the audience to immediately begin designing their personal game plan for a magnificent life.
Next, once again serving as Keynote Speaker, Kirknis took to the stage and shared a life changing talk entitled Create Your Own Rich Life. The audience was moved to laugh and cry as Kirknis shared her never before told story and the 3-key points that allowed her to create her own rich life.
Would you like to know the 3-key points Kirknis shared? Or perhaps you'd like to Leverage LinkedIn for your Real Estate business. To inquire or to engage Kirknis and her team to manage your Social Media Presence, Friend her on Facebook and ask her yourself by sending her a direct message at
www.facebook.com/italina.kirknis
.
ABOUT ITALINA KIRKNIS: As the go-to Online Presence Expert for the real estate community, we help real estate's top Realtors and Mortgage Professionals upgrade their Online Presence by Leveraging LinkedIn, Facebook, and Email Newsletters to grow their practices and increase their bottom line.
Contact Information
www.facebook.com/italina.kirknis
Email Online Presence Expert & Speaker