Penguin 4.0 - Opace Speaks About the Google Algorithm Update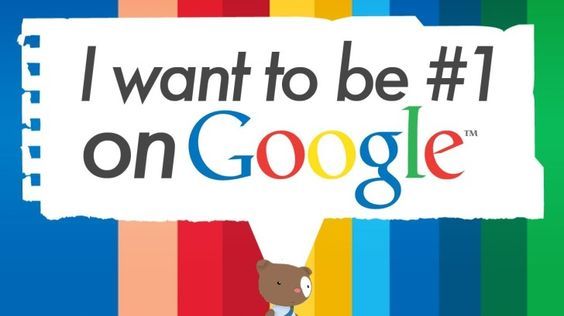 November 7, 2016 - The Internet has been ablaze over the last month or so with SEO industry professionals providing their opinion and commentary about Penguin 4.0. Opace who are an online marketing agency located in Birmingham, discuss the latest Google update, its implications and their findings.
Alan Horton at Opace discusses how essential good quality content is to SEO in a post-Penguin world: "All releases of Google Penguin (from V1.0 onwards) have been an integrity check for the SEO industry and clients. Gone are the days when the site buying most links would appear at the top of the rankings. We're now in a climate where "content is King" and businesses need to focus on content production and generate backlinks naturally through creating content that people will want to link to."
On 23rd September, 2016,
Google announced
that Penguin 4.0 had arrived. This was major news for the SEO industry and clients alike who had waited nearly two years since the previous Penguin release V3.0 on 17th October, 2014.
Penguin is real-time and core part of Google search functionality
The first major feature of the announcement was the fact that Penguin 4.0 is now real-time and Google's Gary Illyes comments: "Penguin is now realtime and part of the core algorithm. It took a while to launch it, but totally worth the wait imo" quoted Google spokesperson Gary Illyes. Many will struggle to agree it's been "worth the wait" as nearly two years is an excessively long time to wait, but undoubtedly moving to real-time is of great benefit. Managing Director at Opace, David Bryan continues: "The time taken for Google to process disavowment requests and remove toxic links has been a real problem at times. The fact that Penguin 4.0 is real-time is a big step forward for SEO professionals as we will complete work and the results should reflect in the rankings much more quickly."
The reality is that the algorithm change will be near real-time rather than actual real-time. The algorithm will take effect the next time the website with the backlink is indexed, only then will rankings will be updated accordingly. As
explained by Razvan Gavrilas
of Cognitive SEO, there will be winners and losers: "Your site will be penalized in near real-time (if you get unnatural links) as well as recover from a penalty incredibly quickly, (if you disavow or remove the bad links)."
This view was supported by SEO expert
Dr. Peter J. Meyers
, of Moz who commented: "Hopefully, if you were impacted by Penguin in the past and have made changes, those changes have been rewarded (or soon will be). The good news is that, now that Penguin is real-time, we shouldn't have to wait another two years for a major refresh."
There had been much irritation in the SEO industry and with owners about the delay between Penguin 3.0 and 4.0, this delays seems to have been necessitated because Google needed time to make Penguin core and therefore real-time. Although the delay was regrettable, it's now good news for website owners and SEO practitioners who follow the Google webmaster quality guidelines. Organisations adhering to these guidelines in the future will more than likely rise in future rankings, but the Google search engine is a competitive landscape and top rankings require commitment, skill and investment.
Penguin now more granular
The second main feature of the Google Penguin 4.0 release is that it is more granular, in Google's central webmaster blog post they said: "Penguin is now more granular. Penguin now devalues spam by adjusting ranking based on spam signals, rather than affecting ranking of the whole site."
So what does granular mean exactly? From Penguin V2.0 and onwards Google have punished Sitewide through Google Penguin so it is Opace's opinion that the increased granularity is likely to apply at a more sectional or keyword level. On the topic of increased granularity, Barry Schwartz said on an SEO Roundtable blog post: "Penguin being more "granular" is a bit confusing. I suspect it means that now Penguin can impact sites on a page-by-page basis, as opposed to how it worked in the past where it impacted the whole site. So really spammy pages or spammy sections of your site can solely be impacted by Penguin now, as opposed to your whole web site. That is my guess; I am trying to get clarification on this."
Ongoing need to disavow
Another topic of discussion has been disavow tool; this is the process of reversing toxic backlinks from the past by disavowing them through a Google tool. Google have confirmed that disavowments will still be necessary post Penguin 4.0, by still using the Google disavow tool, which is a part of the Google Search Console. Google confirmed the ongoing need for the disavow tool through comments online: "OK, clearer: no change on using the disavow file. Use it thoughtfully, as always." said John Mueller, Gary IIIyes commented, "We haven't changed our recommendations for the disavow tool with this launch"
Once penalised / always penalised debate
Some SEO experts believe with Google Penguin that even with disavow/removal action an algorithm rule of "once penalised, always penalised" applies. Marie Haynes of Marie Haynes Consulting stated in
a blog post
: "I firmly believe that when a site is hit by Penguin, it's like a weight is put on the site to keep it from ranking at its full potential. I don't think that this has changed significantly with this new iteration of Penguin."
"From Opace's perspective, we understand this viewpoint and have failed to see the results we would have expected to see from past removal/disavow exercises, but it's been a full month since Penguin 4.0 began and things seem to be very different now," responds Alan Horton.
"It is possible though that with past attempts at removal/disavow backlinks may have been missed from the disavow process due to them not being listed in backlink tools. A bit like a stubborn tree root some toxic backlinks can be difficult to find and identify and Google don't state explicitly which the problem links are. This is why it's so important for organisations to either invest in multiple backlink tools or outsource toxic backlink removal to SEO experts like Opace as we have access to these tools and experience in using them."
Results reported by Opace in the month following Penguin 4.0
As with any Google update, there can be a period of uncertainty where fluctuations happen and this certainly appeared to be the case with Penguin 4.0. David Bryan talks about his observations and the experiences that Opace have had post Penguin 4.0: "Penguin 4.0 seemed to hit us a little later here in the UK, with many of the sites that we monitor here at Opace only showing a notable change just prior 6th October. However, it's now been nearly a month since then and during this period we've seen rankings climb (a lot), some have then dropped (a bit), and now they seem to have levelled out and reached a nice plateau." David continues:
"Once thing is absolutely certain, that the overall organic visibility for all of our SEO clients has grown enormously since Penguin 4.0. Even those clients who have always ranked well and shown no signs of a penalty have benefited. For example, one of our clients, SPI Lasers, is a global leader in industrial lasers and they have always shown great SEO presence and strong rankings, but since Penguin 4.0 they have shown a massive 24% improvement covering nearly 150 keywords. To put this another way, that's 36 new page 1 keywords ranking on Google.co.uk, 20 new page 1 keywords ranking on Google.com, 7 new position 1 keywords ranking on Google.co.uk. The monthly search volume this equates to is hundreds of thousands. Other clients have shown similar improvements and those that came to us for penalty removal appear to have now recovered and are performing incredibly well, with most returning to pre-penalty status or better."
How to recover from a Google Penguin rankings drop
The first part of recovery from a drop in rankings caused by Google Penguin, is awareness. Organisations need to have suitably qualified and trained professionals who can advise if Google Penguin is causing the drop in rankings. Wherever necessary
professional SEO expertise
should be brought in from organisations such as Opace. David explains: "We believe that the successes we have achieved following Penguin 4.0 is down to a number of factors, including industry awareness, knowledge, expertise, access to tools, being pro-active in what we do, but most importantly we've always focussed on quality. Ensuring good quality on-site SEO and content is paramount. Having a purposeful, quality-driven approach to marketing, which includes link building, is also important. Despite what some may say, links do still matter and simply removing toxic links isn't enough. Website owners, marketers and agencies like Opace need to work hard to promote and drive meaningful traffic back to the businesses they represent through high quality links. Less is definitely more, and while links are important for SEO, it's not good to dwell on them or build links for the sake of building links. Don't focus on anchor text and forget about dofollow vs. nofollow. The important thing is relevance and whether those links are placed on authority sites that will drive good quality traffic back."
Recovery should be much quicker in future but still takes a well thought out implementation, dedication and commitment to succeed. Opace has been providing cutting-edge eCommerce, SEO and online marketing solutions since it was founded in 2008. Understanding Google algorithm changes and webmaster quality guidelines is a natural part of the work Opace do and we would strongly suggest that all businesses that rely on Google make it a priority to do the same.