Veterans Day: Thomas Jefferson School of Law Continues Providing Legal Services to Veterans in Need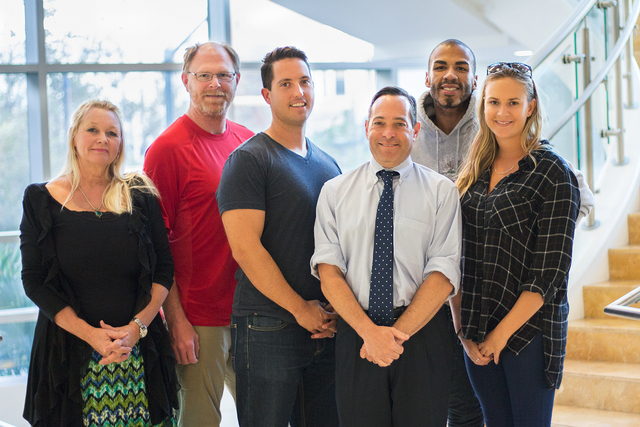 San Diego, CA, 11/11/16 - The Thomas Jefferson School of Law Veterans Legal Assistance Clinic (TJVLAC) is presently working with approximately 60 residents, alumni, and affiliates of the Veterans Village of San Diego recovery program for homeless veterans with substance abuse issues. The issues in these cases cover a wide range, including divorces, child support and child custody cases, VA disability claims, bankruptcies, military discharge upgrade applications and criminal records expungements.
Thomas Jefferson School of Law students take the lead in all of these cases, working under the supervision of full time law school professors. The results achieved in these cases can often have a dramatic impact in helping these struggling veterans to turn their lives around.
"On this Veterans Day, we recognize the important service and sacrifices of the men and women who wear the uniform on behalf of our country," says TJVLAC Director and Law Professor Steven Berenson. "During the rest of the year, Thomas Jefferson School of Law students work to honor that service in the way they are best suited to, by providing essential legal services to veterans in need."
On November 18th, a week after Veterans Day, the current group of TJVLAC students will put on an education program that is open to all the Veterans Village residents. The presentation will cover many of the issues that the TJVLAC is currently working on in cases, as well as other topics of interest to the veterans including financial management, credit repair, and military benefits.
The mission of Thomas Jefferson School of Law is to provide an outstanding legal education for a nationally-based, diverse student body in a collegial and supportive environment with attention to newly emerging areas of law, particularly those related to technological development, globalization and the quest for social justice. Located in Downtown San Diego, Thomas Jefferson School of Law has evolved into an innovative, cutting-edge law school, devoted to the individual needs and success of its students. More information is available at
www.tjsl.edu
.
—- END —-
CONTACT: Thomas Jefferson School of Law Veterans Legal Assistance Clinic Director and Professor of Law Steven Berenson, 619-961-4205,
sberenson@tjsl.edu
; Thomas Jefferson School of Law Director of Marketing and Communications Edgar Hopida, 619-961-4314 or 619-913-0719,
ehopida@tjsl.edu
Email Thomas Jefferson School of Law