Intrafocus Support Farms not Factories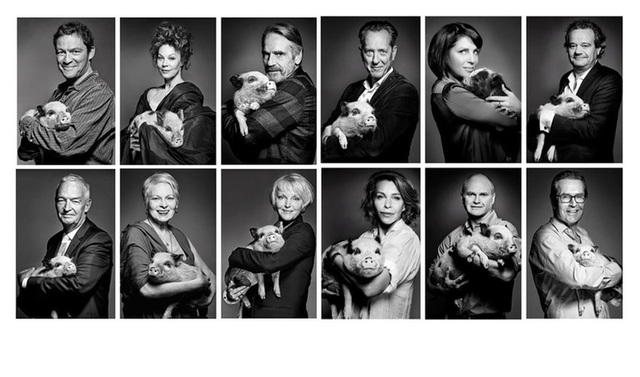 November 11, 2016 - Intrafocus is delighted to support the
Farms not Factories Crowdfunding
initiative. Farms Not Factories is a non-profit organisation. It supports the 'food sovereignty' movement by exposing the true costs of cheap meat from animal factories. They want to inspire people to only buy meat from local, healthy, high welfare farms.
At Intrafocus we are great supporters of the environment, sustainability and welfare. "While running strategy workshops for our clients, the environment and sustainability often come up as company core-values or even nominated strategic priorities" explains Clive Keyte, Director at Intrafocus "we don't usually have to introduce the topic, it is often front-of-mind already".
Intrafocus don't just teach about strategic sustainability, they practice what they preach. As well as supporting charitable efforts such as Farms not Factories, Intrafocus has developed a highly successful no-office policy. This means all of their employees work from home.
"It is fair to say that this was a positive decision on our part" says Keyte "I guess we are quite fortunate that a consultancy and training business lends itself to a home-based workforce, nevertheless, from the outset we decided to have our consultants work from home." Intrafocus believes that as well as the environmental benefits gained through no offices and less travel, the work-to-life benefits have been tremendous.
Intrafocus
was alerted to the Farms not Factories crowdfunding initiative and immediately saw something quite special in the making from a strategic perspective as well as a fund generator. Farms not Factories reason for being is to raise awareness of their charity. Crowdfunding has enabled them to use a new, dynamic platform to fight their cause in an unusually innovative way. Crowdfunders tend to be people who want to talk about their latest deal or gain 'bragging rights' by being the first to discover a new investment. With their existing celebrity supporters, Farms not Factories has created a great set of incentives (signed t-shirts and prints) at a low or no-cost that most people would never have access to. The potential for viral success is huge.
At the end of the day, it doesn't even matter if the crowdfunding campaign is a monetary success, the success will really be judged in the level of increased awareness. All-round, this is a great strategic initiative.