BeWarned makes a significant motion in the world of the deaf and hard of hearing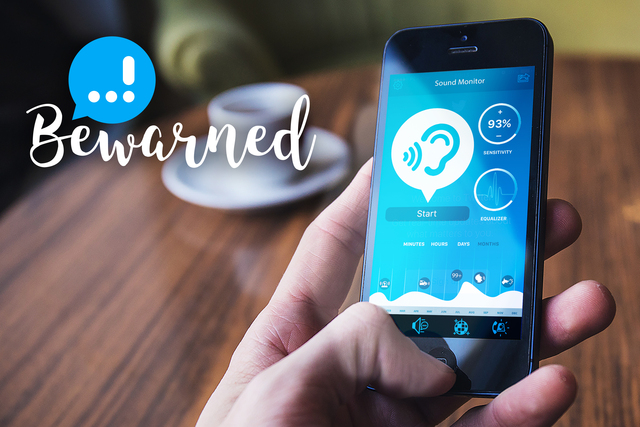 November 17, 2016 - Available today BeWarned app helps the deaf and hard of hearing detect dangerous sounds, communicate with people, make calls in case of emergency and dance.
"We made an app, that widens the perception of the world by the deaf and hard of hearing", - says Vitaliy Potapchuk, co-founder of BeWarned and legally deaf himself. After a large-scale beta-testing among the USA residents (88,9% positive reviews) BeWarned worked on recommendations related to features users would like to see in the app. As a result, BeWarned's platform consists of four features:
1. Sound Monitor detects sounds of possible danger in real time. In case of a unsafe situation, it informs the user about it with the help of flashing lights and vibration signals.
2. Connect helps the deaf and hard of hearing communicate in the society. Users can chat with each other via special dialog and create an unlimited number of phrase templates to communicate instantly with a person of interest.
3. Dance lets users feel the rhythm of the songs using vibration, flashing lights and visual equalizer on the screen of the smartphone. This way the deaf and hard of hearing may "experience" the music and dance to it.
4. Emergency Call is useful whenever the user needs to inform their contact person about current emergency.
The app is free of charge for all users. You can download it from AppStore
http://itunes.apple.com/us/app/bewarned-app-for-deaf-hard/id990607348
and Google Play
http://play.google.com/store/apps/details?id=com.getbewarned.app
About BeWarned
BeWarned is a startup that is specialized in developing software and hardware for the deaf and hard of hearing. If you would like further information regarding BeWarned, go to
www.getbewarned.com