Modern Take on the Classic Cocktail Lounge, Mr. Lee's, is Set to Open This Week in Louisville's Germantown/Schnitzelburg Neighborhood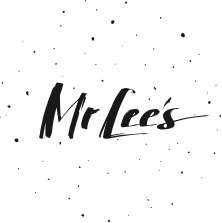 November 21, 2016 - Mr. Lee's will be officially opening at 935 Goss Avenue on Tuesday, November 22, 2016. Conceived by David Gilbert and Tommy Humphries, Mr. Lee's is modern take on a
classic cocktail lounge
.
The carefully curated design concept presents a warm, comfortable, and inviting environment for the consumption of classic cocktails, including a specialty list conceived by operating partner and bartender Casey Kraft, a unique wine and beer list, and gourmet-level snack items (some from Susan Hershberg of Wiltshire on Market, Wiltshire Pantry, and Wiltshire at The Speed Art Museum).
A dim lighting program, imaginatively chosen furnishings and details, and an eclectic soundtrack (along with the absence of televisions!) will be seamlessly blended to create the ideal ambiance for conversation and drinking in an environment unlike any in Louisville.
Mr. Lee's will join other new Germantown-Schnitzelburg neighborhood establishments including the Craft House, at 1030 Goss Ave, which features a fine craft beer selection, and the Bean Roasting House at 1138 Goss Ave, a wholesale coffee roaster and cafe.
Mr. Lee's will be open Tuesday, Wednesday, Thursday and Sunday evenings from 5 p.m. until 2 a.m., and on Fridays and Saturdays from 6 p.m. until 3 a.m.
For more information, stop by Mr. Lee's or visit
Mr. Lee's website
.