Nextnet Partners Phil Calzadilla Honored As 2016 CEO Of The Year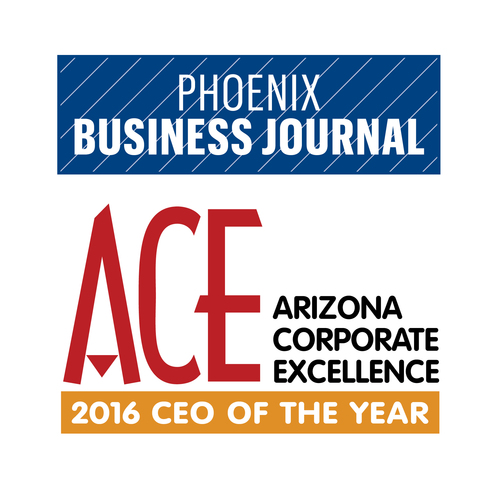 November 28, 2016 - TEMPE, Ariz. - The CEO of NextNet Partners,
Felipe (Phil) Calzadilla
, received the Phoenix Business Journal's recognition as the state's 2016 CEO of the Year at the publication's annual Arizona Corporate Excellence (ACE) Awards. The ACE Awards are presented to private companies throughout Arizona annually by the Phoenix Business Journal. NextNet Partners, a Tempe-based IT consulting firm, has been led by Calzadilla since its inception in 2011.
"Arizona has many great leaders, so to be associated with such a distinguished list of CEOs is an honor. I'm proud to count them among my peers and grateful to have made this state my home," said Calzadilla.
In a heartfelt acceptance speech, Calzadilla, a first generation Cuban-American stated, "I am an example that the American dream is alive and well." He also discussed the beginnings of NextNet Partners, "5 years ago my wife was 9 months pregnant when I looked at her and said I wanted to start this company and she said, 'Yes, Do it. I believe in you!'"
The awards were presented during a formal ceremony at the Scottsdale Center for Performing Arts on November 2, 2016.
About NextNet Partners: Founded in 2011, NextNet Partners is an IT Consulting Company that is also a NMSDC-certified, minority-owned small business, headquartered in Tempe, Arizona. NextNet Partners innovates and provide business outcomes for their clients using next generation network technologies with the best people in the business. For more information about NextNet Partners, visit
nextnetpartners.com