TemplateMonster Launched 5-week Newsletter Plan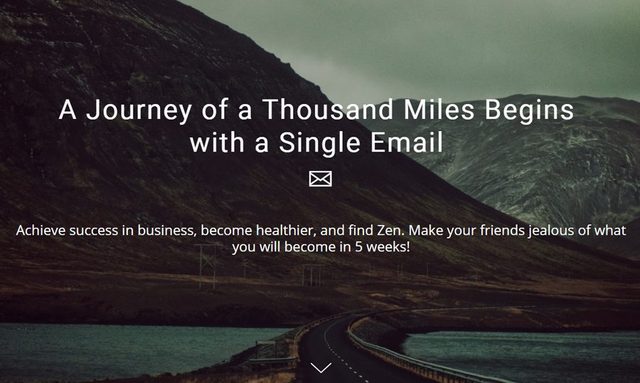 November 26, 2016. Ft. Lauderdale, FL.
TemplateMonster.com
launched a 5-week newsletter plan to motivate their clients for new achievements. This innovation will help the clients to reach new height in business, sport or self-knowing. There are three sets of emails in the
newsletter plan
and you can pick up any of them all at once.
The only aim TemplateMonster pursued by launching
5-week newsletter plan
was deepening the bond with their audience stimulating them to fulfill the goals that were set long ago, but constantly postponed because of lack of time or motivation.
The newsletter plan consists of three series of newsletter on topics covering different aspects of our life: launching a business, doing some sports and becoming healthier and finding Zen. Each set consists of 10 emails that are going to guide you in achieving the aim you have chosen. Subscribing to one of these newsletters (or to all three of them) you are going to receive letters to your email every
Monday and Friday
. Thus the whole challenge will take you
5 weeks
.
Start a Business
This newsletter plan will help you to cope with the fear of losing stable ground and plunging into something new. Many people never start their own business, because they are afraid of so many things, never understanding that the point is not in predicting and avoiding all the pitfalls beforehand, but in the ability of being flexible enough to adjust to the new conditions. With this set of letters you will understand how to work with social media, how to use forums, Quora and Instagram to promote your business, etc.
Become Fitter
This series of letters deals with active and healthy lifestyle. The letters are spiced up with the examples from the real life and are going to teach you how to bring healthy habits into your life, how and what to eat not to put on weight, get you acquainted with calorie intake calculation, calorie count tips, weight-loss methods, water intake guidelines, etc.
Have a Zen Attitude
This set of 10 letters will help you to achieve inner harmony and piece. Subscribing to this newsletter you will get a detailed guidance on how to stop the flow of your thoughts, how to cope with problems, how to overcome insults, how to take control over your pride and much more.
"TemplateMonster has always been client-oriented. We constantly try to invent something new, and not only on the web development field. Being client-oriented means that you are doing something not because of the money or promotion, but to become closer to the audience, to understand its needs. This 5-week newsletter plan became one of such things. We tested it on ourselves, because we are the same people with the same problems of lacking motivation or time to fulfill something that we are really affected to."-
Dmytriy Semianysty, PR manager at TemplateMonster
About TemplateMonster.com
TemplateMonster is one of the world's leading manufacturers of ready-made templates for the development of websites of any complexity. As of today, the number of products in the company's catalog of templates and ready-made websites has exceeded 26,000 units. The company's templates work with a number of popular engines including WordPress, Joomla, Drupal and many others. Their customers receive ongoing 24/7 support and maintenance from personal managers.
Source:
http://www.templatemonster.com/press/templatemonster-launched-5-week-newsletter-plan/