Brooks Marston Joins Cantella & Co., Inc., as Chief Operating Officer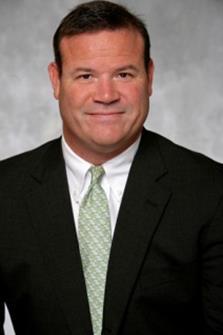 NOVEMBER 28, 2016 - [BOSTON] Financial industry veteran Brooks Marston has joined Cantella & Co., Inc. as Chief Operating Officer. In this role, he will be focusing his time on further enhancing the firm's long-term strategy and corporate development.
"Bringing on Brooks is a significant and strategic investment in talent that will contribute to our growth," said Jennie Devlin, President of Cantella. "His energy, perspective and industry experience will be a valuable addition to our team as we continue to build the framework for future growth and find new and innovative ways to improve the quality of the services we provide our financial advisors and their clients."
"Brooks has been a valued business partner of Cantella's for nearly 30 years," said Cantella Chief Executive Officer Jay Lanstein. "His institutional background provides a different perspective as we further develop additional business lines in the changing financial services landscape."
"The primary reason I was attracted to Cantella was the firm's talented young executive team. They are all 'home grown' and understand each aspect of their operation at a detailed level. In addition, their risk management and corporate goverance oversight is very strong." said Marston. "Cantella has an incredibly bright future, and the operational competency to scale and adapt to the challenges facing our industry."
Prior to joining Cantella, Marston was a Managing Director at BNY Mellon Investment Management North American Distribution unit. This role entailed client and business responsibility for the successful management of the North American retail market.
Previously Marston was Director at the Boston Regional Office for Pershing LLC, overseeing client relationships and business development for the northeast region. Marston also served as Chairman of Pershing's Self-Directed Leadership Committee and on its Credit and Risk Committee, the ACAT Task Force, and Empowerment Advisory Group. Prior to joining Pershing, Marston was a Senior Vice President at Fidelity Investments Institutional Brokerage Group, responsible for New Business Sales, Relationship Management, Full-Service, Bank and Discount Brokerage client market segments.
Marston earned a Bachelor of Science degree in International Business from Quinnipiac University in Hamden, CT. He holds his FINRA Series 6, 7, 63, 24 and 4 licenses.
Members of the media wishing to speak with Brooks Marston or Jennie Devlin should contact: Joseph Finora / 631-680-7870 /
jfinora@optonline.net
.
***
For more than 65 years, Cantella & Co., Inc. has been recognized as a Wall Street innovator and for staying ahead of the marketplace. As a specialist on the floor of the Boston Stock Exchange, Cantella made markets in hundreds of New England based companies, and was one of the largest execution providers for institutional investors and asset owners based in the Pacific Rim and European countries.
Today, Cantella provides financial solutions to advisors, asset managers, broker dealers, family offices, registered investment advisors, wealth managers and firm specializing in the financial technology sector of the market. When you choose to work with Cantella, you gain access to a dedicated team of experts committed to helping you grow your business.
Certain statements in this document may be "forward-looking statements" within the meaning of the Private Securities Litigation Reform Act. These statements are based on management's current expectations and subject to uncertainty and changes in circumstances. Actual results may differ materially from those included in these statements due to a variety of factors. More information is in Cantella & Co., Inc.'s Securities and Exchange Commission filings.
Cantella & Co., Inc., Member FINRA/SIPC
28 State Street, Boston, MA 02109
1- 800-333-3502
www.cantella.com
Email joseph finora & asc