New Western Acquisitions Focuses on Expansion, Announces Plans for Denver Office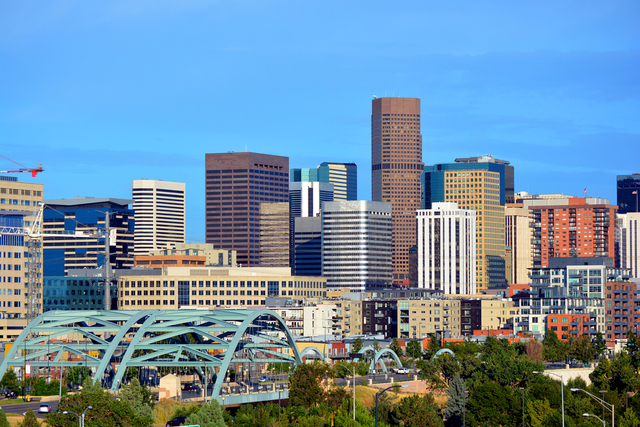 November 29, 2016 - Denver, Colorado:
Dallas-based real estate brokerage firm New Western Acquisitions is growing their national reach, and has expanded at a rapid pace. Now, the company is excited to announce yet another milestone. In early 2017, New Western will open its office in one of the nation's best housing markets: Denver, Colorado.
The Denver
Office of Economic Development
reports that 2.7 million people call Denver their home and the area's growth rate has consistently outpaced the national rate for decades. By 2030, Metro Denver's population is expected to rise nearly 50 percent, and equal almost 3.9 million people. With such remarkable growth in population, the demand for available housing in Denver has left residents with sky-high housing prices and a limited supply.
To provide an adequate supply of updated, affordable homes, New Western gives real estate investors access to off-market investment properties that can earn a wide profit margin. New Western's low property prices and exclusive discounts are meant to benefit investors with significant profit when they fix and flip, or fix and rent, their property investment.
Max Alpert is General Manager of this newest office and is looking forward to breaking new ground in such a
demanding market
. "I'm excited that New Western has selected Denver for its newest office," he said. "There's a lot of anticipation and big expectations for this branch, considering this is one of the hottest markets around. The agents opening the Denver office are particularly experienced, and our marketing team is second to none."
Alpert also expressed that there's plenty of opportunities for New Western to expand outside Denver proper. Rising home prices and low inventory in the nearby areas of Ft. Collins and Colorado Springs, for example, are within New Western's line-of-sight.
"With so much
growth in Colorado
, this is the perfect area to supply real estate opportunities for investors," Alpert said. "We can't wait to get started and bring investors some of the best and most exclusive investment properties in the state."
With tremendous momentum, the company's plans for expansion show no sign of slowing. From its beginnings in Dallas, New Western now has 16 offices throughout the United States, including branches in California, Georgia, Florida, and Pennsylvania metro areas. Six new office locations in two states premiered in 2016 alone, which equates to a 50 percent revenue increase year-over-year. To date, New Western has acquired and taken title to enough single-family homes to rank as one of the largest home buyers and sellers of distressed investment properties nationwide.
Email New Western Acquisitions