BULK POWDERS® Storms Into Sunday Times Virgin FAST TRACK 100 At No. 38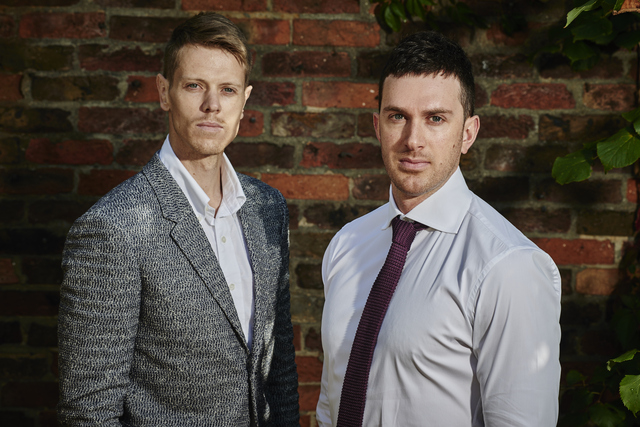 December 4, 2016 - BULK POWDERS®, the Colchester based sports nutrition brand, has delivered another fantastic year of growth to enter this year's FAST TRACK listings at No 38. The company, whose strap line is "performance delivered" has once again lived up to its promise.
"It's a fantastic achievement." says Adam Rossiter, Managing Director. "This validates a lot of hard work by a lot of talented people." BULK POWDERS® has come a long way since it was founded by Adam Rossiter and Elliot Dawes whilst they were undergraduates.
"We simply got tired of over-paying for sports supplements," says Elliot. "We became determined to make the same kind of products without sacrificing quality. And by selling direct to the consumer we could sell high quality at low prices."
And this has clearly resonated with their loyal and growing customer base. The company expects to reach sales of £24m in 2016.
"This is just the start of the journey," says Rossiter. "We're selling in 13 countries. And we're broadening the base – sports nutrition is part of a much larger health and wellness continuum and we're gaining traction across a much wider range of products."
For more information about the company, visit
www.bulkpowders.co.uk
.
-Ends-
About BULK POWDERS®
BULK POWDERS
® is Europe's fastest growing supplier of sports supplements and nutritional products. Launched in 2005, the business manufactures almost all products in-house and sells direct to consumers across the UK and Europe.
Founded by Elliot Dawes and Adam Rossiter, BULK POWDERS® has registered exponential growth over the last four years. BULK POWDERS® is a trading name of Sports Supplements Ltd, a company registered in England & Wales under the Number 05654661.
For more information about the company, visit
www.bulkpowders.co.uk
.
For further information on BULK POWDERS®, please contact:
Simon Aldous – BULK POWDERS®, 01206 222 018
s.aldous@bulkpowders.com