Post-Election Confidence Surges According to Latest Consumer Snapshot from Prosper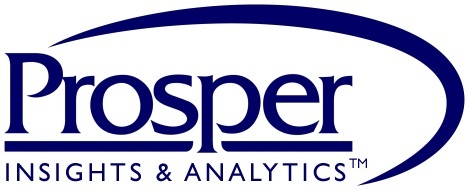 December 16, 2016 - With the election in the rearview and Trump on his way to the White House, those confident or very confident in the economy surge in December to 54.5%, according to latest Consumer Snapshot from Prosper Insights & Analytics™. December sentiment represents an 18% increase year-over-year and is well above the 13 month average of 45.1%. This month's result is the highest December reading in the past 10 years and is the highest overall reading in more than 14 years.
After climbing more than 50% in November to 23.8%, worry about political and national security issues eases in December to 19.1%, nearly even with December 2015. One-third (33.8%) indicate that they've become more practical with their purchasing, down 4 points from November and also lowering year-over-year. Shoppers' focus on just what they need declines from last month as well as December 2015.
"With the highly contentious race to the White House behind us, we asked consumers a couple of quick questions in December on how their holiday budgets might have changed post-election," said Pam Goodfellow, Consumer Insights Director / Principal Analyst for Prosper. "Of those planning to spend more, shoppers plan to increase their budgets by an average of $103."
In addition, men have an above average holiday outlook and are more optimistic than women. Affluent households and shoppers under 45 also hold spending outlooks that are more positive than average.
To view the Consumer Snapshot video in its entirety,
click here
.
Prosper Insights & Analytics™
Prosper Insights & Analytics provides advanced business intelligence using sophisticated analytical software to examine big datasets and provide answers to executives via its cloud-based InsightCenter™ platform powered by Prosper Technologies. By integrating a variety of data including economic, behavioral and attitudinal data, Prosper Insights & Analytics delivers insights for executive decision making. Further, it is continually identifying unique insights through analytics to enable marketers to make knowledge-based decisions rather than relying on intuition. To learn more:
www.ProsperDiscovery.com
Contact:
Chrissy Wissinger, Director, Communications
chrissy@goProsper.com
Pam Goodfellow, Consumer Insights Director / Principal Analyst
pam@goProsper.com
614-846-0146
Email Prosper Insights & Analytics